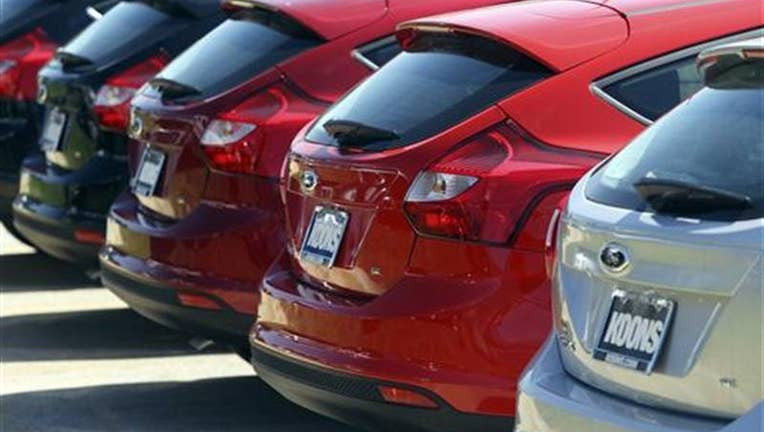 U.S. new-vehicle sales in September are projected to drop 4.4% year-over-year after a stellar August, according to TrueCar.
TrueCar, an industry information provider that also provides online car listings, said auto sales will total 1.1 million vehicles this month. That would reflect a 25% decline compared to August, when sales reached their highest annualized rate since October 2007.
The September forecast calls for a seasonally adjusted annualized rate of 15.4 million cars, a 4% bump over last year.
TrueCar senior analyst Jess Toprak said Labor Day sales included in last month's results cut into September volume.
"The uncertainty in the financial markets also finally caught up with auto sales, causing some hesitation for big ticket item purchases," Toprak added.
The auto industry has experienced a flurry of demand for new cars and trucks, as low interest rates and new offerings from automakers have driven consumers to upgrade.
TrueCar still expects the industry to log 15.7 million unit sales for the full year, saying fundamental drivers for market demand remain strong.
The company also said incentive spending will likely check in at $2,382 per vehicle, a slight increase over September 2012 but the lowest level since October 2012. It would also be the third consecutive month of declines for incentive spending.
General Motors (NYSE:GM), the nation's largest automaker, is expected to record a 6.2% sales decline for September, while Ford (NYSE:F) sales are forecasted to climb 2.3%. TrueCar expects Chrysler Group to post a 2% drop.
The report has Honda Motor (NYSE:HMC) increasing 1.8%, while Nissan and Toyota (NYSE:TM) are expected to fall 8.1% and 5.1%, respectively.