Trucks and SUVs Still King as Big 3 Blow Past Estimates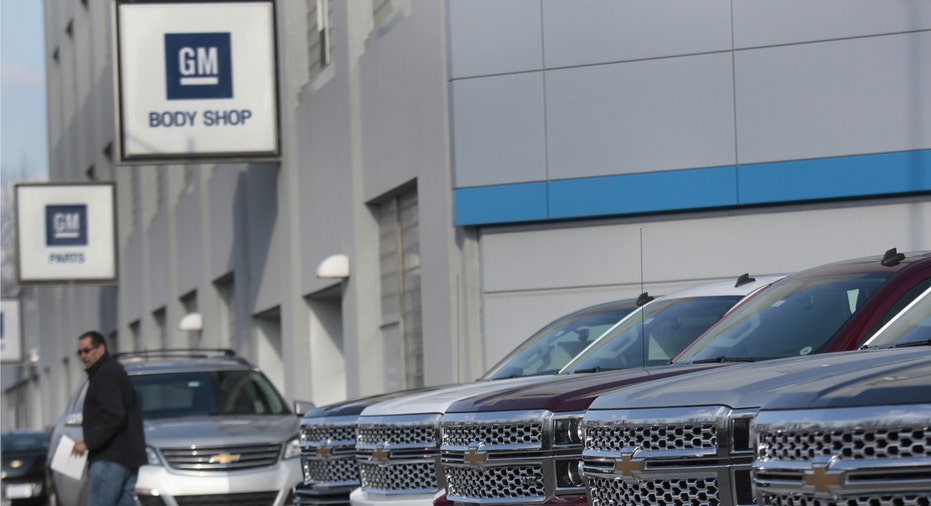 September auto sales toppled estimates as trucks and sport-utility vehicles continued to shine.
Industry-wide sales are on pace to surpass 17 million units for the first time since 2001. Cheaper gasoline, low interest rates and pent-up demand, especially in the SUV and truck segments, have contributed to strong gains this year, and a better-than-projected August raised expectations for a big 2015. TrueCar (NASDAQ:TRUE) recently hiked its full-year forecast from 17.2 million to 17.4 million vehicles.
In September, Labor Day deals helped automakers build greater momentum heading into the final quarter of the year. Research firm Autodata said U.S. new-vehicle sales reached a seasonally adjusted annual rate of 18.2 million, the best mark since July 2005.
Fiat Chrysler Automobiles (NYSE:FCAU) has been one of the top beneficiaries of a consumer shift to crossovers and SUVs. Jeep's September sales rallied 40% amid stronger results for all but one model. The Renegade, a new small SUV, logged sales of nearly 8,000 units.
Ram sales climbed 4%, even though sales of the brand's pickup trucks were mostly flat.
The Italian-American company reported total monthly deliveries of 193,019, a 14% increase over the same month last year. Kelley Blue Book was looking for a smaller increase of 10.7%.
Ford (NYSE:F) reported the strongest month for Detroit's Big Three. September volume surged 23% to 221,599, beating Kelley Blue Book's estimate of 14%.
F-Series trucks have sprung back to life now that Ford's truck plants are running at full capacity. The company had to retool its factories to accommodate the 2015 F-150's aluminum body, and the transition slowed shipments of the redesigned pickup.
"We were able to keep the dealers stocked even though we had really strong sales performance both in August and September, and July as well," Mark LaNeve, Ford's vice president of U.S. marketing, sales and service, said during a conference call on Thursday.
Ford sold 69,651 F-Series trucks in September, good for a 16.4% improvement year-over-year. According to Ford, it marked the best September for F-Series since 2006. LaNeve said the F-150 is selling at a historically high rate.
Overall, the company's truck sales—including Transit vans—jumped 23%. Ford and Lincoln utilities, such as the Escape and Explorer, were up 27%.
Cars like the Ford Fusion and Lincoln MKZ also saw gains, and total car sales increased 19%.
General Motors (NYSE:GM) is on a tear, too. Demand for its pickup trucks and crossovers boosted GM's sales 12.5% to 251,310 vehicles, and all four of the company's brands were in the black.
The Chevrolet Silverado and GMC Sierra posted another strong month. GM sold 73,479 of the full-size trucks. The premium Sierra led the way with an 18% increase in sales. GM said its retail market share is up 0.4 percentage points at 39.2%.
GM added that its midsize pickups, the Chevrolet Colorado and GMC Canyon, have built a 40% market share since launching in the fall of 2014.
Crossover sales advanced 49% for the month at Chevrolet and 20% at GMC. Buick and Cadillac also rode crossover demand to September sales gains of 5% and 7.8%, respectively. In the full-size SUV segment, Chevrolet's Tahoe and GMC's Yukon were up.
"The U.S. is adding jobs, disposable income is rising, energy prices and interest rates remain low and business continues to invest, but the fact remains this has been a slow recovery," GM Chief Economist Mustafa Mohatarem said in a statement. "The economy still has room to grow and so do auto sales, particularly now that the Millennials are entering the workforce and starting households."
Kelley Blue Book anticipated a 10.1% increase in GM's September sales.
Also on Thursday, GM announced plans to slash $5.5 billion in costs over the next three years. Executives want to invest more in new technology initiatives such as autonomous vehicles. GM said it will test self-driving Chevrolet Volt hybrids beginning in late 2016.