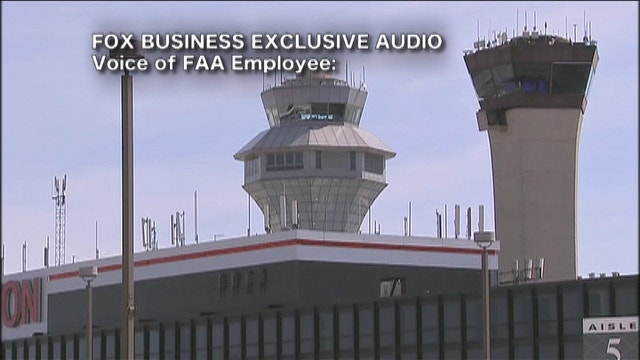 Millions of Americans will fly to their summer vacations unaware that some of the men and women in the nation's air traffic control towers and centers may have cheated on the test to get their jobs.
FOX Business presents TROUBLE IN THE SKIES a six month investigation of the FAA's new hiring practices which uncovers changes that may put the nation's flying public at risk as well as allegations that the newest air traffic control recruits had access to answers on a key test that helped them gain jobs with the FAA.
Correspondent Adam Shapiro also uncovers an FAA effort to promote diversity that discarded 3000 qualified college graduates with degrees in air traffic control despite their following FAA procedure and obtaining FAA accredited degrees.
These students had previously passed the FAA's difficult cognitive assessment test in order to be considered for a job.  But the FAA threw out the test scores and implemented a new and controversial personality test to screen air traffic control candidates.  Questions on the new test include "The number of high school sports I participated in was" or "How would you describe your ideal job?"
FOX Business obtained never before made public documents discrediting the FAA's new hiring procedures and a troubling recording which appears to instruct potential recruits how to cheat on the personality test.
Adam Shapiro will join Gerri Willis on The Willis Report Wednesday at 5 p.m. ET with the latest on what Fox Business has uncovered. Find the FOX Business Network in your area.