Triple Crown Lull Puts Crimp in Belmont Stakes Tickets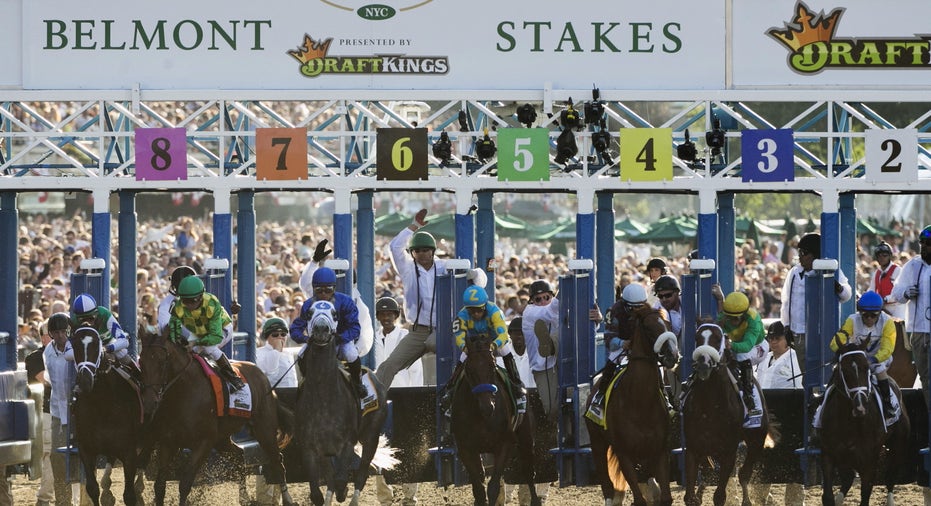 With no Triple Crown contender running in New York this weekend, ticket prices for the 2016 Belmont Stakes have dropped considerably since the Preakness.
Tickets were in high demand last year as American Pharoah entered the race with a Triple Crown on the line. American Pharoah went on to win the Belmont Stakes, becoming the first Triple Crown winner since 1978. This year, there is no Triple Crown up for grabs. Nyquist, the winner of the Kentucky Derby, lost his bid for a Triple Crown when he placed third in the Preakness.
Demand on the secondary ticket market subsequently fizzled. The median price of tickets sold through StubHub by May 20, the last day before the Preakness, was $69. The median selling price has slipped to $25 as of June 6. Also, the median ticket price six days before American Pharoah's run for glory was higher at $58.
Spokesman Cameron Papp noted that StubHub sold a lot of affordable tickets for general grandstand admission at the last minute before the 2015 Belmont Stakes, contributing to a lower median selling price overall ($18). But high-end tickets are much cheaper this year. The most expensive ticket sold so far was $1,550, compared to $2,921 in 2015.
Attendance is also expected to drop. Race officials placed an attendance cap of 90,000 last year. In 2013, the most recent year without a Triple Crown contender on Long Island, an estimated 47,562 people visited Belmont Park.
The latest StubHub data indicate that fewer out-of-town racing fans are buying tickets. Approximately 59% of all tickets sold on StubHub were purchased from customers in New York or New Jersey. Last year, less than half of StubHub's ticket sales (47%) came from those two states.
Nyquist's absence may also be weighing on the Belmont Stakes ticket market. The three-year-old bay colt, which entered the Preakness as the betting favorite, was pulled from the Belmont Stakes due to an illness.
Exaggerator, who handed Nyquist his first career loss in Baltimore, is the current favorite to win the Belmont Stakes on June 11. Exaggerator is looking to become the 12th horse in the modern Triple Crown era to win the final two legs of the Triple Crown after falling short in the Kentucky Derby.