Tribune Becomes Latest Media Conglomerate to Plot a Break-Up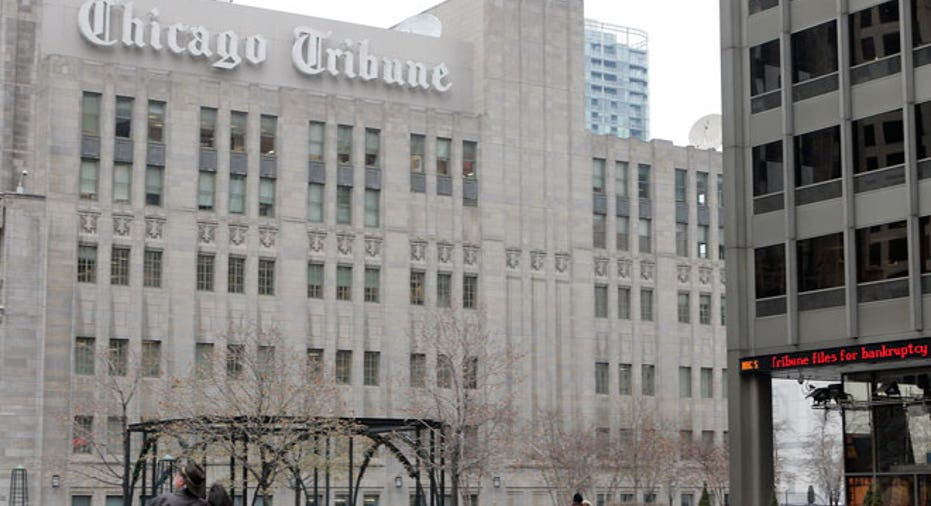 Taking a page from Rupert Murdoch's playbook, the Tribune Company revealed plans on Wednesday to dismantle its media empire by separating publishing assets like the Los Angeles Times from broadcast businesses such as WGN America.
The move comes as Tribune continues to remake itself after emerging from bankruptcy at the end of last year.
The separation "will bring single-minded attention to the journalistic standards, advertising partnerships and digital prospects of our iconic newspapers, while also enabling us to take advantage of the operational and strategic opportunities created by the significant scale we are building in broadcasting," Tribune CEO Peter Liguori said in a statement.
To be known as the Tribune Publishing Company, Tribune's publishing arm would include the Times, Chicago Tribune, The Baltimore Sun, the Sun Sentinel, the Orlando Sentinel and the Hartford Courant.
The broadcast businesses, which would be housed in a company that would keep the Tribune Company name, includes 42 local TV stations in 33 markets, WGN Radio, superstation WGN America, Tribune Studios, CareerBuilder and the TV Food Network. These assets include the 19 local TV stations Tribune acquired in a $2.73 billion acquisition of Local TV Holdings that was unveiled earlier this week.
Tribune said its management team plans to draw up detailed separation plans in the next nine to 12 months for the company's board of directors to consider. After the proposed split is completed, each entity would have its own board of directors and senior management team.
"We expect that this transaction will serve our shareholders and employees well, and put these businesses in a strong position for continued success," Liguori said.
The proposed split mirrors a move made by Murdoch, who broke News Corp. (NASDAQ:NWSA) into two separate, publicly-traded companies.
News Corp. now houses the media conglomerate's publishing assets, including The Wall Street Journal, the New York Post and HarperCollins, while 21st Century Fox (NASDAQ:FOXA) owns broadcast businesses like Fox News Channel and FOX Business.