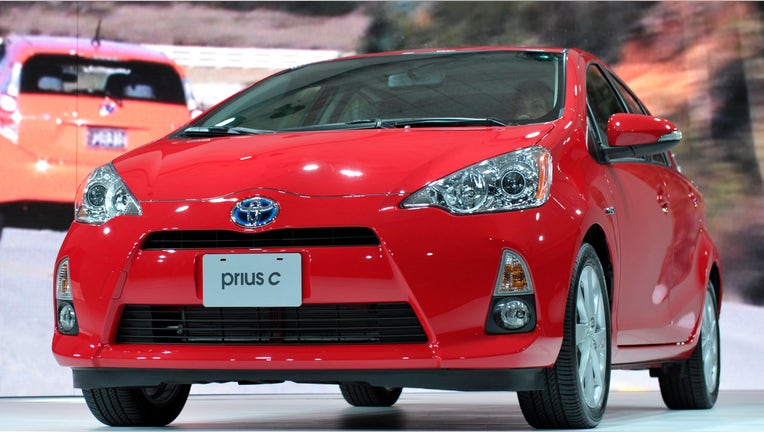 Toyota Motor (NYSE:TM) has sold more than five million hybrid vehicles over the last 13 years in a sign it says proves there is demand for next-generation fuel-efficient cars despite lingering skepticism.
The maker of the Prius said Wednesday that nearly two million of those cars were sold in the U.S. since 2000, with Toyota and Lexus's 19 domestic hybrid models making up about 70% of the country's entire hybrid fleet.
"The first Prius was a surprising success and we never imagined the market would become as vast as it has for the hybrid powertrain," said Bob Carter, Toyota's senior vice president of automotive operations.
The Japanese auto manufacturer launched its hybrid brand in August 1997 when it sold a hybrid bus in Japan. It began selling hybrid cars with the first-generation Prius in July 2000. It expects to introduce another 18 new hybrid models by the end of 2015.
Toyota also says it expects sales of hybrids to increase over the next few years, anticipating sales of its models to grow by at least another million from now through the summer of 2015.
Touting the effectiveness of its fleet and other hybrids, Toyota estimated on Wednesday that its vehicles have resulted in roughly 34 million fewer tons of carbon dioxide emissions than those emitted by gasoline-powered vehicles since the hybrid's inception.
Toyota is also predicting that its cars have saved drivers more than three billion gallons of gas.
"With millions of hybrid vehicles on the road today, hybrid powertrains are mainstream market reality," said Tony Markel, senior engineer with the U.S. Department of Energy's National Renewable Energy Lab.
Americans have been growing more open to fuel-efficient vehicles, a trend that emerged with force at the height of the recession when oil prices surged and gas guzzlers became uneconomical.
U.S. automakers like Ford (NYSE:F) have also honed their focus on hybrids and other gas-savings cars in recent years, widening production capacity in an effort to meet the widening demand.