Toyota Sees Plug-In Hybrids Catching on Faster Than Conventional Hybrids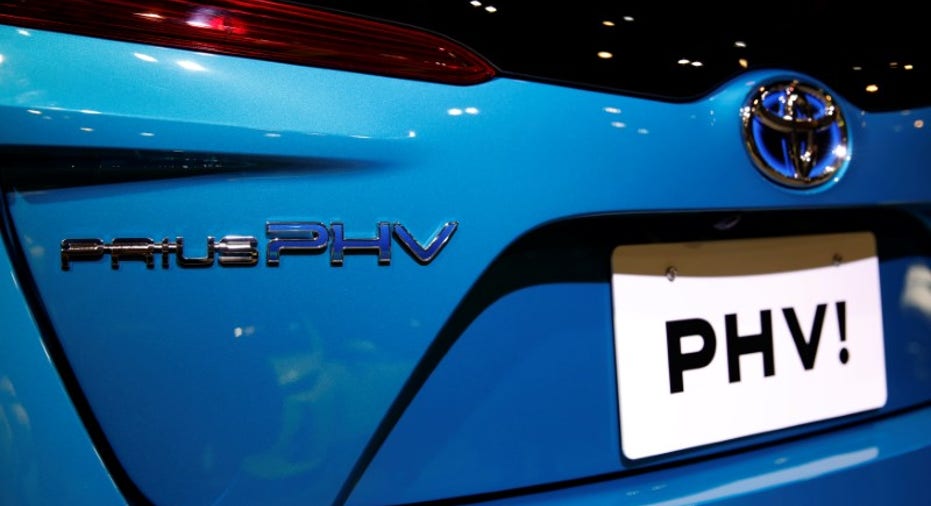 Toyota Motor Corp's chairman, who led the development of the Toyota Prius, expects the latest plug-in hybrid vehicles (PHVs) will catch on with consumers far more rapidly than the original Prius did.
Known as the "father of the Prius" for his role in popularizing the world's best-selling hybrid car, Takeshi Uchiyamada said he expected to sell 1 million plug-in hybrids in less than 10 years, the time it took for sales of its conventional hybrid vehicles to hit that mark.
"Environmental awareness has become a bigger issue today than it was 20 years ago, and demand for environmentally conscious products has increased," Uchiyamada told reporters at an event to launch the latest plug-in version of the Prius in Japan.
While the technology for plug-ins has developed rapidly, lowering costs, Uchiyamada said he had "no idea" exactly when plug-in sales would hit the 1 million mark. Since launching the original Prius, in 1997, Toyota has developed hybrid versions for around 40 of its models, and has sold a total of 10 million hybrid vehicles globally.
Launching the second generation of the Prius PHV in Japan on Wednesday, Toyota said it expects to sell up to 60,000 worldwide a year, with more than half of the sales coming from Japan.
Toyota set a similar target for the first generation of its plug-in Prius, of which only around 75,000 have been sold since its launch in 2012, largely due to its limited electric range of 26.4 kilometers.
The latest version has a range of 68.2 kilometers according to Japanese standards. Due to a different methodology in measuring a car's electric mode range, the vehicles' range is listed in the United States as around 25 miles (40.2 kms).
Launched as the Prius Prime in North America late last year, the plug-in Prius will be introduced in Europe from March. Uchiyamada declined to comment on plans to offer plug-in versions of other models.
The latest plug-in Prius sees Toyota widely endorsing lithium-ion batteries, marking a turning point for the company which for years had resisted the technology commonly used in all-battery electric vehicles, due to concerns over their cost, size and safety.
While rivals including Nissan Motor Co and Tesla have marketed electric cars for nearly a decade, Toyota has promoted fuel cell-powered vehicles as the most sensible next-generation option to hybrids, although a lack of hydrogen fuelling stations remains a major hurdle for mass consumption.
But as more automakers develop electric cars in response to tightening global emissions regulations, Toyota late last year set up a new division to speed up development of long-range electric cars.
(With additional reporting by Maki Shiraki; Editing by Greg Mahlich)