Toyota Raises Profit Outlook, Says Will Keep Producing at Home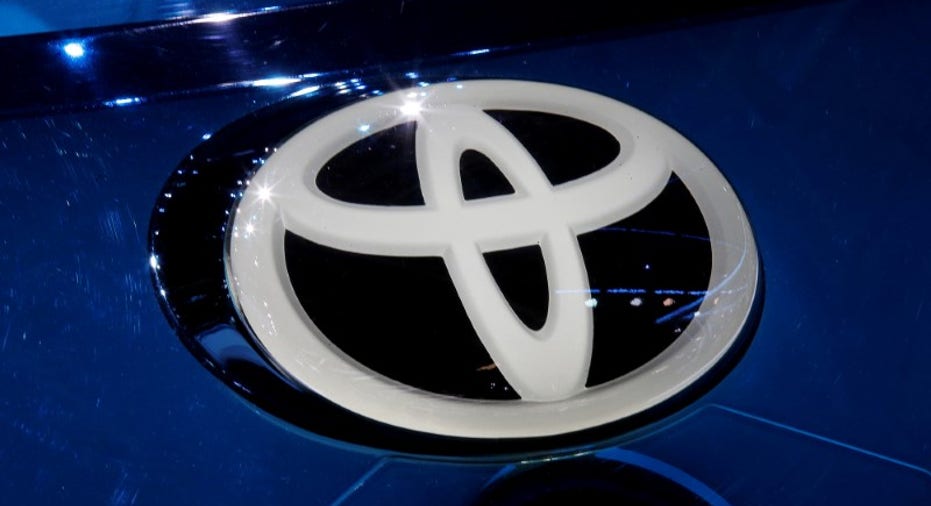 Toyota Motor Corp (NYSE:TM) reported a drop in quarterly operating profit on Monday but still added 9.7 percent to its full-year earnings forecast as the world's No. 2 automaker expects a bigger reprieve from a weakening yen.
The manufacturer also said it had "no immediate plans" to change its policy of producing an annual 3 million vehicles at home in Japan, many of which are shipped to the United States, even after criticism from U.S. President Donald Trump for the number of cars it exports to the country.
The results come as Toyota braces for profit to tumble from last year's record 2.31 trillion yen. However, its outlook has improved as it anticipates the domestic currency to stabilize following volatility seen earlier in the financial year.
"We've revised our full-year yen forecast to 107 yen to the U.S. dollar from 103 yen, which is the biggest contributing factor to our profit forecast revision," Managing Officer Tetsuya Otake told reporters.
Toyota now expects net profit of 1.7 trillion yen ($15.08 billion) for the year ending March, a decline of 26 percent from a record set a year earlier. It also sees operating profit of 1.85 trillion yen, 8.8 percent more than forecast in November.
For the three months ended Dec. 31, however, a stronger yen knocked 770 billion yen off earnings. That pushed operating profit to 438.5 billion yen from 722.2 billion a year earlier, below a median forecast of 483.57 billion yen drawn from 11 analysts in a Thomson Reuters I/B/E/S/ poll.
U.S. Imports
The rosier profit outlook comes as Toyota expects to sell slightly more cars globally than previously forecast. It now forecasts sales in North America, its biggest market, to be a touch higher than last year, fueled by demand for larger cars.
Toyota has been working to supply more sport utility vehicles (SUVs) to the United States where demand for larger models has surged due to historically low gasoline prices. Such is the demand that Toyota has shifted production in the region away from its staple sedans.
It has also increased imports of its RAV4 SUV crossover from Canada and Tacoma pick-up truck from Mexico.
U.S. President Trump has taken issue with the proportion of cars domestic automakers import rather than produce locally, considering the size of sales in the world's second-biggest market.
Toyota imported about half of the record 2.449 million vehicles it sold in the country last year, including 26 percent from Japan.
But Toyota on Monday said it would stick to its long-held policy of keeping around one-third of production at home as a way to continually hone the country's manufacturing expertise.
Japan's automotive exports are likely to be high on the agenda when Japanese Prime Minister Shinzo Abe meets with Trump for summit talks in Washington later this week.