Toyota-Mazda Alliance Reflects Swelling Auto Costs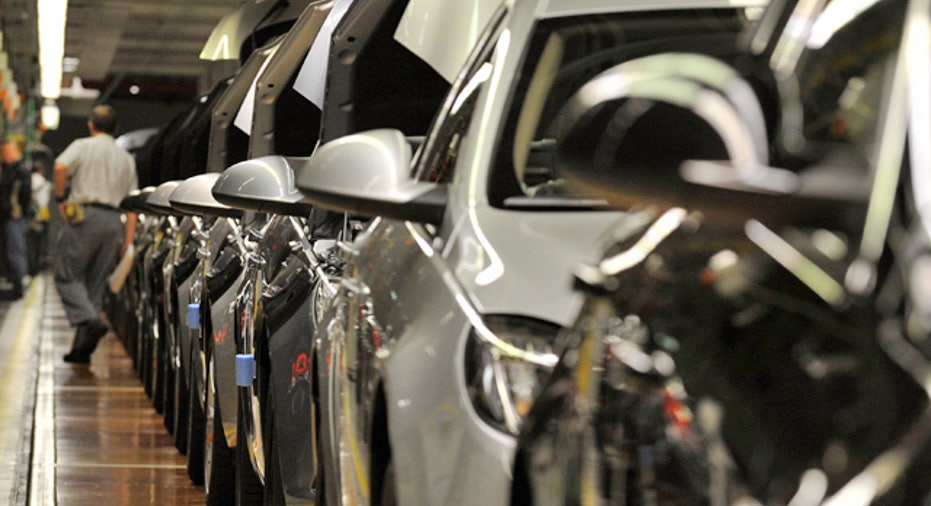 As the industry grapples with mounting costs, Toyota (NYSE:TM) and Mazda have formed a deeper alliance to share car technology.
The Japanese automakers plan to form a joint committee that will evaluate the best ways to utilize each company's strengths, Toyota and Mazda said in a joint announcement Wednesday. They will collaborate on environmental and advanced safety technologies, among other fields.
Toyota and its smaller rival have teamed up in the past. For instance, Toyota has licensed hybrid technologies to Mazda, which has manufactured compact cars for Toyota at a plant in Mexico.
Recent media reports suggested the latest tie-up would call for Mazda to supply Toyota with fuel-efficient Skyactiv gasoline and diesel engines. Mazda could potentially gain access to Toyota's hydrogen fuel-cell technology.
Mazda has built a brand image around cars that are fun to drive, something Toyota aspires to replicate, said Edmunds.com senior analyst Jessica Caldwell. Meanwhile, Toyota is "a lot further along than someone like Mazda" in areas like hybrid cars.
"These partnerships are really beneficial for smaller automakers," Caldwell added. "There are a lot of different technologies to get better fuel efficiency, but it's costly to invest in all of them."
U.S. shares of Toyota were down 0.8% at $136.59 Wednesday afternoon. The stock is still up 8.9% since the start of 2015, outpacing the broader S&P 500.
The deal signals another step toward establishing closer ties between automakers, who are seeking to spread out costs by working with competitors. Developing and manufacturing vehicles is an expensive endeavor, and costs are ticking higher amid stricter environmental and safety requirements.
With automakers benefiting from wider scale, more cooperation is on the horizon.
"We've only seen the tip of the iceberg," said Michael Robinet, managing director of Southfield, Michigan-based research firm IHS Automotive. "If you look at the industry 10 years from now, I think we're going to see more intertwined relationships, and it's already that way."
Other industry heavyweights have joined forces on certain car projects. General Motors (NYSE:GM) and Honda (NYSE:HMC) unveiled a partnership in 2013 to develop a system for fuel-cell vehicles. Nissan, Ford Motor Co. (NYSE:F) and Mercedes-Benz parent Daimler have a similar relationship.
As for Toyota and Mazda, they acknowledged their "long-term" agreement to share car technology "will go beyond the traditional framework of cooperation."
The arrangement stops short of a complete merger, the type of consolidation that Fiat Chrysler Automobiles (NYSE:FCAU) CEO Sergio Marchionne has repeatedly backed following his own company's merger in 2014.
At a press conference in Tokyo, Toyota CEO Akio Toyoda characterized the partnership as "an engagement announcement, not a marriage announcement," according to trade publication Automotive News.
Last month, Marchionne told Wall Street analysts during an earnings conference call that heavy spending on vehicle development reduces value for consumers and shareholders.
Marchionne went as far as publishing a presentation titled "Confessions of a Capital Junkie," in which the outspoken CEO argued that current partnerships between manufacturers are not a "substantive solution." He believes consolidation is the remedy.
Caldwell believes the Toyota-Mazda alliance "is probably one step in that direction," but for now, automakers seem more comfortable forming alliances than committing to formal mergers.