Toyota Aims to Double Profit Under New Strategy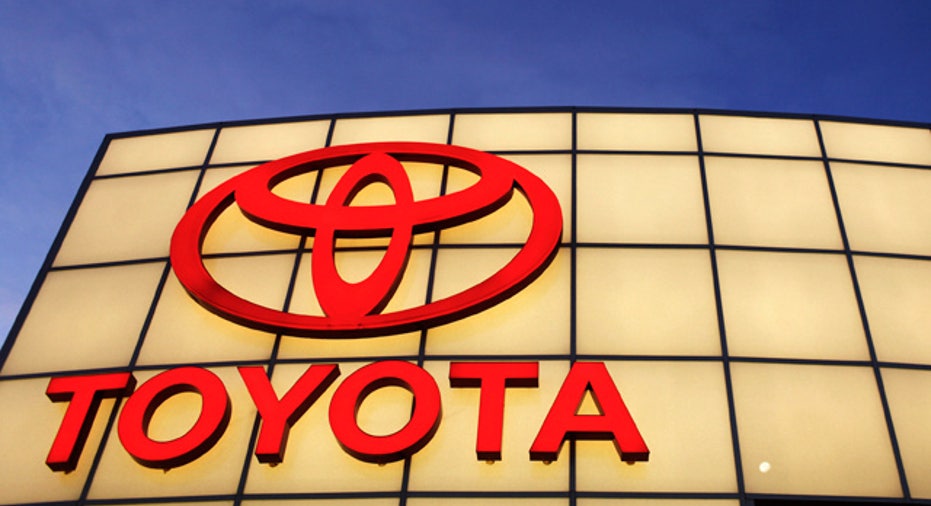 Toyota Motor Corp aims to nearly double profits and boost vehicle sales in emerging markets to 50% of its global total under a new long-term strategy announced on Wednesday.
The world's largest car maker, trying to move on from a massive global recall, will cut its board to 11 members by June from the current 27 to speed up decision making as part of the business plan.
Toyota has been struggling to improve its profit margins, which are weaker than those of Japan's No. 2 Nissan Motor Co Ltd and third-ranked Honda Motor Co Ltd . Toyota stayed ahead of General Motors Co as the world's biggest automaker but by a thinner margin last year.
Although Toyota's loss-making, export-dependent Japanese operations remain a major drag because of the strong yen, its shares have outperformed recently as some analysts expect profitability to improve with the adoption of efficient manufacturing technologies and further cost cuts.
Toyota said it would aim for an operating profit of 1 trillion yen ($12 billion)and a profit margin of 5%, against an estimated 550 billion yen and 2.9% in the current financial year ending this month.
It did not give an exact timeframe for the targets.
"It may be a boring target, but I want us to be a company that will be able to make profits, pay taxes and secure jobs under any difficult circumstances," Toyota President Akio Toyoda told a briefing in Tokyo.
The plan also called for Toyota to launch about 10 more hybrid models by 2015. It expects China and other emerging markets to make up half of its sales by 2015, up from 40% now.
Toyoda expects the group's global sales, including minivehicle unit Daihatsu Motor and truck unit Hino Motors, to rise to 10 million in 2015, from 8.4 million in 2010. Toyoda stressed the volume target would not be the most important goal.
"I don't want it to be about the volumes, but rather see that as our receiving the business of 10 million customers," he said.
Since taking the job in June 2009 in the aftermath of the global financial crisis, Toyoda, grandson of the company's founder, has often spoken of the need to go back to the basics of "making better cars and contributing to society".
That vision became a directive as a recall of millions of cars, mainly for complaints of unintended acceleration, damaged Toyota's once-impeccable quality image, especially in the important U.S. market. Toyota has recalled nearly 20 million vehicles worldwide since 2009.
Toyota shares have risen 13% over the past three months, however, outperforming its rivals.
"It looks like it is finally catching up with Nissan and Honda in recovering (profitability) and I think that is being reflected in the share price," said Makoto Kikuchi, chief executive of Myojo Asset Management Japan.
"It's clear that Toyota's biggest mistake was to add too much production and the question (now) is how Toyoda is going to tackle that," he added.
Shares of Toyota closed up 0.4% ahead of the announcement, roughly in line with the market.
Executives say that under Toyoda's leadership the company has veered away from market share targets that used to be a major driver for growth during its boom years in the past decade.
While many, including Toyoda, blamed the rapid, unchecked growth as part of the problem behind the recalls, the chief executive is caught between his drive to focus more on customers -- even if that means slowing down vehicle development -- and shareholders' desire for profit growth and returns.