Topps Captures Baseball's Postseason Highlights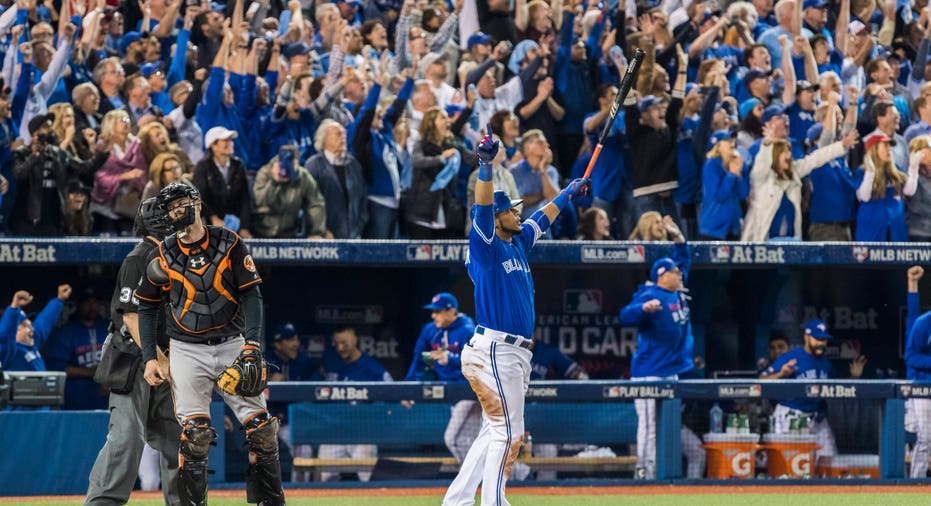 Topps has expanded its fast-growing Topps Now offering for the MLB postseason, and one team with a long World Series drought is easily the most popular among collectors.
The iconic maker of sports cards and collectibles is selling Topps Now postseason sets for all 10 teams that reached the postseason, including the six division winners and four Wild Card contenders. Each set consists of 15 cards for $49.99. Topps will also send customers a free bonus card for each postseason series that a team wins.
Topps has sold approximately 3,500 postseason sets each as of Wednesday, according to a company spokesperson. The Chicago Cubs, who will play in the NL Division Series starting Friday, account for over 2,000 of those sets. Orders are open until Thursday, Oct. 6, at 1 p.m. ET.
The Cubs haven't won a championship since 1908, the longest title drought in the history of professional sports. SeatGeek believes potential World Series games in Chicago could push tickets prices to $4,000 a seat, rivaling Super Bowl ticket prices.
Topps Now sold more than 300,000 cards during the 2016 season, the first year for the program. Topps Now cards were available to order on Topps.com during a 24-hour period, beginning the day after a memorable moment on the field. Topps extended the order period for postseason cards.
Each team's postseason set highlights the top milestones from the regular season. The cards also feature the MLB Postseason logo.
---
Best-Selling Topps Now Cards of 2016
Ichiro Suzuki, Miami Marlins: Records 3,000th MLB Career Hit (11,535)
Bartolo Colon, New York Mets: Colon Hits 1st Career HR (8,801)
Tyler Austin & Aaron Judge, New York Yankees: Make History With Back-To-Back HRs In First MLB At Bats (5,235)
David Ortiz, Boston Red Sox: Bids Farewell in Final MLB All-Star Game (4,501)
Chase Utley, Los Angeles Dodgers: Smacks 2 HRs In Return to Philadelphia (4,216)
Source: Topps Company
---