Top Zingers From the Fox News GOP Presidential Debate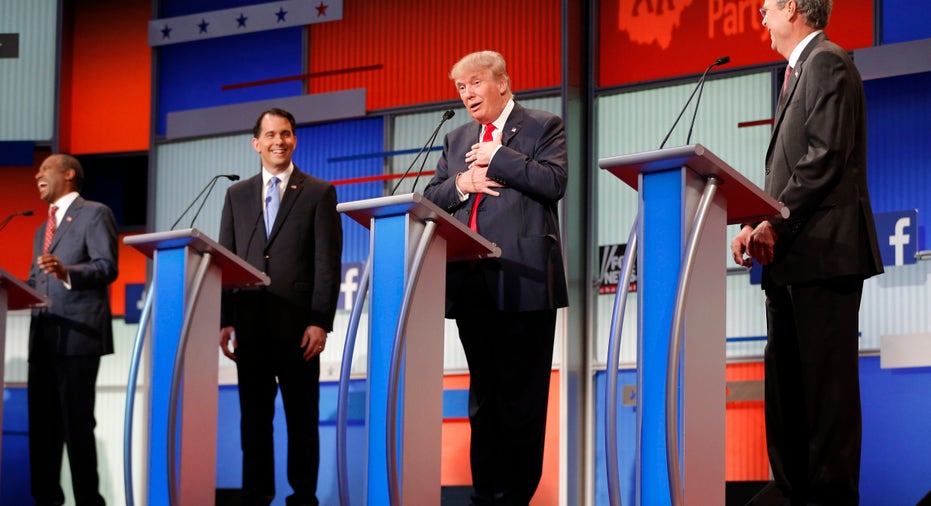 Throughout the first prime time Fox News GOP debate, the presidential candidates were given some tough questions on the economy, immigration and Iran.  However some of the evening's major fireworks and biggest laughs came from a series of zingers that began, not surprisingly with billionaire businessman Donald Trump. Fox News Host Megyn Kelly called Trump out on his criticism of women.
"You've called women you don't like ``fat pigs, dogs, slobs, and disgusting animals.''  Trump's response, "Only Rosie O'Donnell." Trump and the comedian have had a long running public feud. Trump also dismissed the need to be politically correct.
Governor Scott Walker also used the forum to crack this quip about Democratic rival Hillary Clinton when he was asked about Russia and President Vladimir Putin.
"Per the cyber attack with Russia the other day, it's sad to think right now, but probably the Russian and Chinese government know more about Hillary Clinton's e-mail server than do the members of the United States Congress," said Walker.
During the topic of God, Senator Marco Rubio delivered this one liner aimed at the Democrats. "I think God has blessed us. He has blessed the Republican party with some very good candidates. The Democrats can't even find one."
Finally Neurosurgeon Dr. Ben Carson helped close out the debate by reminding his rivals they don't have a resume nearly as specialized as he does.
"Well, I haven't said anything about me being the only one to do anything, so let me try that. I'm the only one to separate Siamese twins, the only one to operate on babies while they were still in mother's womb, the only one to take out half of a brain, although you would think, if you go to Washington, that someone had beat me to it."