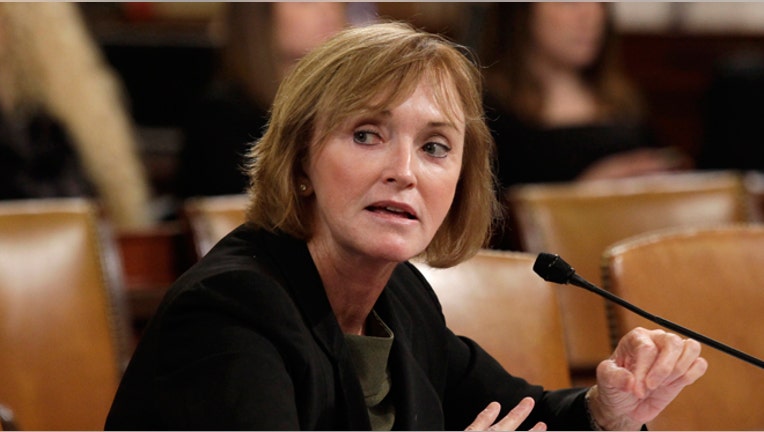 Marilyn Tavenner, the top official at the U.S. agency overseeing the troubled rollout of the health law and the Medicare insurance program for the elderly, is leaving her post in February, agency officials confirmed Friday.
She will be succeeded as administrator at the Centers for Medicare and Medicaid Services by Andy Slavitt, who is currently the second-highest ranking official at the agency. Mr. Slavitt will ultimately need Senate confirmation if he is to become the permanent administrator. As a top executive at UnitedHealth Group, Mr. Slavitt had worked closely with the agency on HealthCare.gov's technical issues and was brought in-house in 2014.
Ms. Tavenner had come to CMS from Virginia state government, where she was health secretary. She started her career as a nurse, and rose to executive positions in the for-profit hospital sector. At the time of her nomination, she had been considered among the least controversial candidates to succeed Don Berwick, who never got Senate confirmation and remained acting administrator for more than a year. News of Ms. Tavenner's plans to leave after five years at the agency were first reported by the Huffington Post.
Both the Obama administration and the George W. Bush administration faced problems confirming CMS administrators, which left the agency without a permanent head for more than six years until Ms. Tavenner's confirmation in 2013 after more than a year as acting administrator. With many Republicans in the GOP-controlled Senate pressing for major changes to the 2010 health law, the confirmation process could again be difficult.
In a warning shot to the White House, Senate Majority Leader Mitch McConnell (R., Ky.) said in a statement that "While we appreciate [Ms. Tavenner's] service, no one could have successfully managed a law as unworkable as Obamacare. We now call on the president to nominate someone whose sole focus will be to look out for our nation's seniors and the many vulnerable Americans who use these programs, and not distract them from that task with Obamacare."
Last year the Obama administration had a relatively easy process winning approval last year for Sylvia Mathews Burwell as secretary of Health and Human Services after the departure of Kathleen Sebelius. It now faces a number of challenges to the health law, including a Supreme Court case challenging the subsidies for millions of consumers, as well as Republican efforts to scrap other parts of it.
Mr. Slavitt, 48 years old, was one of Ms. Burwell's first hires last summer. He quickly took on preparations for the second main open-enrollment period for the health law, which started relatively smoothly in mid-November. He had been group executive vice president at Optum, a unit of insurer UnitedHealth Group and the parent company of Quality Software Services Inc., the contractor picked to lead the cleanup effort when HealthCare.gov was crippled by technology troubles.
Ms. Tavenner, 63, didn't give a reason for her departure in a farewell email to CMS staff. She listed a series of agency accomplishments under her tenure, including slowing the growth of health-care costs, now at a historically low rate.
She also praised the current operation of the health law's online insurance exchanges. But problems with the law's rollout have continued to dog her, including overestimating the number of people who had coverage through the exchanges in congressional testimony last fall.
HHS Secretary Burwell praised Ms. Tavenner in a separate email for her "exemplary service, leadership, and historic record of accomplishment." That email also noted her Senate confirmation as "a great testament to the respect she's earned."
Ms. Tavenner has enjoyed good relationships with a number Republicans, helping to insulate her from criticism at the height of the problems during the first open enrollment period.
Sen. Orrin Hatch, the Utah Republican who heads the Senate Finance Committee, said in a statement that "Marilyn has done a great job in a very difficult position under near impossible circumstances." He called her "a strong leader and a straight-shooter who brought much needed private sector sensibility into the agency."
Mr. Slavitt's role at CMS has raised some questions on Capitol Hill. Last year, Sen. Hatch and other Republican lawmakers sent a letter to CMS about the potential for a conflict-of-interest from executives at Mr. Slavitt's company working so closely with CMS. A CMS spokesman said the agency had taken the steps to prevent organizational conflicts of interest.
Ms. Tavenner has also faced scrutiny over Medicare operations. A Wall Street Journal article last month highlighted her intervention on Medicare fraud investigations after being contacted by elected officials.
In one case, Ms. Tavenner instructed deputies to restore blocked Medicare payments to Houston's Riverside General Hospital in 2012, even as the agency was cooperating in a criminal investigation of the facility, according to former investigators and documents obtained by the Journal. The hospital's top executive was indicted in a $158 million fraud scheme two months following the order, and the CEO was convicted in October.
In a statement at the time, Ms. Tavenner said the Riverside episode "reflected the tension between fraud prevention and access to care." While she also noted that she was unaware of the pending indictments, her job required her to "balance two important policy goals"--saving taxpayer money and protecting Medicare beneficiaries.
Tom Scully, who had served as the CMS administrator for three years during the Bush administration, said Ms. Tavenner had been thinking about leaving for around six months. "Five years is a long time, and I can't imagine anyone doing that job for five years," he said.
(Christopher S. Stewart contributed to this article.)