Top U.S. Cities for Small Business Growth in 2013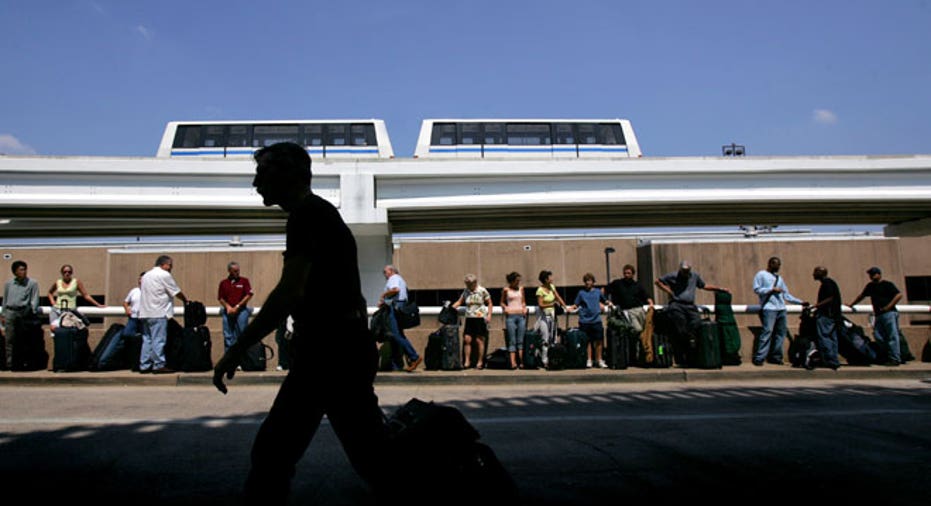 And the winner is... Houston, where apparently we don't "have a problem."
Last week, my company conducted an analysis of 15,000 U.S. small businesses, defined as companies having fewer than 250 employees or less than $10 million in annual revenues. The "Fastest Growing Small Business Cities in America" study analyzed four criteria:  average annual revenue, average number of employees, youngest average age of business (in months) and highest average credit score.
Interestingly, Houston led in two of the four categories: average number of employees and youngest average age of business. Most noteworthy, the average age of businesses in the Texas city was 34 months, which is slightly less than three years. This shows companies that started around the time of the "Great Recession" (late 2008 until the start of 2010) are thriving.
Here is the full list of rankings for the two growth areas where Houston came out on top.
Top 10 U.S. metro areas for business growth, ranked by average business age (in months)
No. 1: Houston (34.0)
No. 2: Tampa-St. Petersburg (36.4)
No. 3: Denver (37.4)
No. 4: Seattle (37.5)
No. 5: Dallas-Fort Worth (37.5)
No. 6: Orlando (37.6)
No. 7: Atlanta (38.9)
No. 8: Charlotte (39.6)
No. 9: St. Louis (42.3)
No. 10: San Francisco-Oakland (44.4)
Miami-Fort Lauderdale (44.7) and Phoenix (45.8) also averaged younger businesses than the overall national average of 46.0.
The research indicates entrepreneurs in the Houston area are creating jobs. The average number of employees for Houston (7.1) far outpaced No. 2-ranked Miami-Fort Lauderdale (6.0) and the others.
Top 10 U.S. metro areas for business growth, ranked by average of number of employees
No. 1: Houston (7.1)
No. 2: Miami-Fort Lauderdale (6.0)
No. 3: Los Angeles (5.9)
No. 4: Washington, DC (5.9)
No. 5: Phoenix (5.6)
No. 6: Charlotte (5.5)
No. 7: Philadelphia (5.4)
No. 8: Chicago (5.3)
No. 9: Atlanta (5.1)
No. 10: Cincinnati (5.1)
One of the reasons for this growth is the influx of immigrants who have gone to the metro areas to start their own businesses. This is an interesting point that is often missing from the debate over immigration reform. Immigrants most often come to this country to pursue the American Dream; they are hard-working and entrepreneurial.
It is no coincidence that the top five cities for job creation were areas that have large and growing numbers of Latinos: Houston, Miami-Fort Lauderdale, Los Angeles, Washington, DC and Phoenix. At the U.S. Chamber of Commerce Small Business Summit in Washington, DC, this week, I met many representatives from The Latino Coalition. They were quick to point out that Latino entrepreneurship is not just limited to newcomers, first and second generation Latinos are creating and growing businesses at a significant pace.
The most surprising detail of the study: I had anticipated cities such as New York City, Boston, and Philadelphia, which have well-deserved reputations for business innovation, to rank higher in the youngest age of business category.  However, these older, business-driven cities have a lot of well-established small companies, this naturally raises the average age of business.
Another factor that comes into play is the cost of doing business in big cities along the East Coast. You don't have to be based in New York or Boston to start a tech firm. Technology today is continuing to level the playing field, and you don't have to have a Manhattan address to be successful.
In places like New York and Boston, the cost of living is much higher than other areas of the country. In New York, small business owners are obligated to pay state and local taxes and other government-imposed fees and charges. These factors, along with high rents, the prevalence of unions, and high insurance costs make the Big Apple less attractive for knowledge-based companies, which have proven that you don't need a NYC presence to be successful.
Based on the study findings, we should expect small business growth to continue in places where Latinos are starting companies. I am talking about places such as southern California, Texas and Florida. Another demographic to watch are South Asians, who are also entrepreneurial by nature and are coming to this country and building successful companies.
Rohit Arora is co-founder and CEO of Biz2Credit, an online credit marketplace that connects small- and medium-sized businesses with a network of 1,100+ lenders, service providers, and complementary business tools.  Having arranged $800 million in funding, Biz2Credit is a leading resource for loans, lines of credit, working capital and more.  Follow Rohit on Twitter @Biz2Credit and on Facebook. http://www.facebook.com/businessloan.