Top Shareholder Urges Dell to Open its Books, Repeats Opposition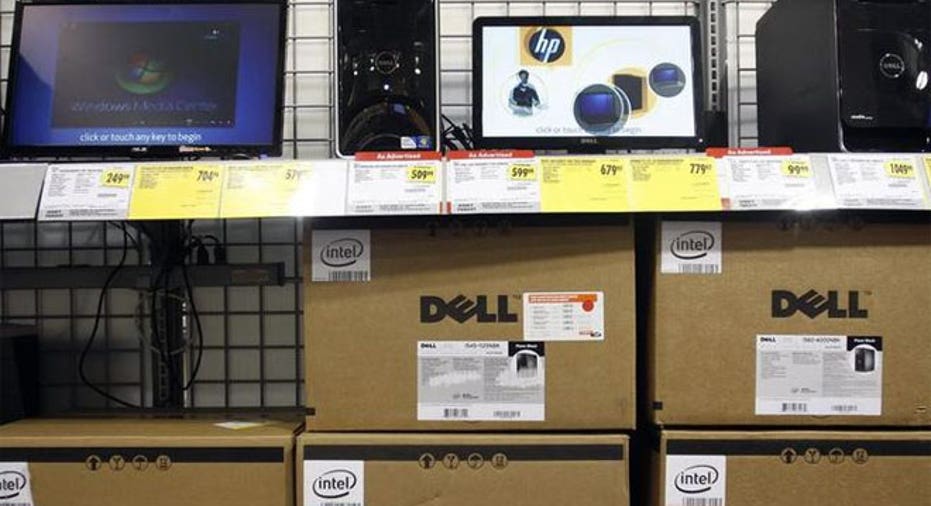 Escalating its opposition to Dell's (NASDAQ:DELL) go-private deal, the PC maker's largest outside shareholder urged the company's board on Tuesday to open its books and provide a list of shareholders and other records.
The move by Southeastern Asset Management raises the pressure on Dell amid shareholder dissatisfaction over the $24.4 billion leveraged deal, the largest leveraged buyout since before the financial crisis.
Shares of Dell climbed further beyond the offer price on Tuesday following the Southeastern demands.
Southeastern, which owns about 8.4% of Dell's stock, sent a letter to Dell directors on Tuesday reiterating its opposition to the deal and urging the board to pursue more favorable proposals.
Putting more pressure on the board, Southeastern said Longleaf Partners Fund, its largest client and a Dell shareholder, is requesting certain records, including the names and addresses of stockholders.
Southeastern said the purpose of the demand is "to enable communications with fellow stockholders" on matters tied to their common interests, including the proposed go-private deal.
Round Rock, Texas-based Dell said in a Securities and Exchange Commission filing that it will "review" Southeastern's request for shareholder lists and "respond in a timely fashion."
In the letter to the board, Southeastern criticized Dell's refusal to comment on the deal or provide 2012 product segment results during the company's earnings announcement last month.
By changing to product segment reporting going forward, but not providing data for the last period, Southeastern said, "we believe management is intentionally emphasizing declining PC sales in order to justify its inadequate buyout price."
Southeastern said the results mask the value of Dell's enterprise segment, which "should command a much higher multiple than implied by the proposed" deal. The investors added: "Management knows the company better than anyone, and clearly sees Dell's substantial unrealized value."
In the past Dell has defended the deal, saying it "offers an attractive and immediate premium for stockholders and shifts the risks facing the business to the buyer group."
Last month institutional investor T. Rowe Price (NASDAQ:TROW), which owns 4.41% of Dell's outstanding shares, also disclosed plans to vote against the $13.65-a-share deal
The transaction represents a 25% premium over the company's closing price the day before M&A speculation began swirling, but a 26% discount to Dell's 52-week closing high of $18.36 set in February 2012.
Shares of Dell closed at $14.07 on Tuesday, up 0.50% on the session.