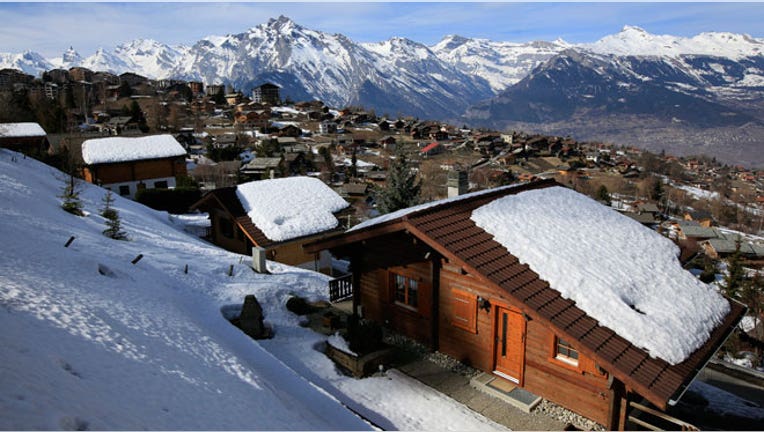 Old Man Winter brings more than just snow days and an excuse to curl up by the fire. Dropping temperatures can lead to many problems for homeowners that can be costly to repair.
Dirty chimneys, busted appliances and furnaces on the fritz are some of the headaches homeowners face in the winter months, according to internal data from HomeAdvisor.
HomeAdvisor, which connects homeowners with service professionals, polled members and found that the most frequent emergency repair last year during the winter months was for broken-down appliances.
Having an appliance break down is never ideal, but losing a refrigerator or oven when trying o feed everyone during the holidays can be an added stressor. "If the dishwasher goes put it can wreak havoc on a family get together," says Amy Matthews, HomeAdvisor's home improvement expert and DIY Network host. "The most calls for repairs are for those appliances people don't think about."
Maintain Appliances
While it's not likely a refrigerator is going to need yearly service calls like a furnace requires, Matthews suggests keeping appliances clean and in good condition to avoid any unexpected break downs.
Keep all warranties in a safe place and adhere to any requirements to make sure an appliance stays covered. The holidays are a busy time for repair companies, so ask around for recommended service people and get their contact information to eliminate scrambling when something breaks.
To prevent a furnace or boiler from breaking down during the winter months, Matthews says to keep on top of regular maintenance and have a yearly service call to identify any problems that could prevent costly major repairs.
Make sure to research and know what types of maintenance is required on these major appliances. "If your filters need to be cleaned every month or three months keep up to date," says Matthews. "Cleaning it will extend the life of the furnace."
Dirty Fireplaces can Cause Fires
Sitting in front of a crackling fire is a staple of the winter months, but fireplaces are also a top reason homeowners have to call in a service professional, according to HomeAdvisor's poll.
Dirty fireplaces can be fire hazards, and Matthews recommends having a fireplace inspected to ensure the chimney is clean before lighting the first fire of the season. She advises homeowners who use the fireplace often to have it swept every year or every couple of years.
While a fireplace creates a warm and cozy ambiance, it can also waste a lot of energy. To prevent a fireplace from sucking up hot air, Matthews says to install a glass enclosure or glass doors on the opening of the fireplace.
Winter Storms can Destroy Trees
While pretty to look at, snow can be dangerous to homeowners with tress on their property. Heavy snowfall can take down a tree, which could hit a power line and leave you without power. To avoid falling trees, Matthews suggests pruning overgrown branches or any that could lead to an accident.  "People don't think about landscaping this time of year. It's good to remember those kinds of weather related accidents happen."