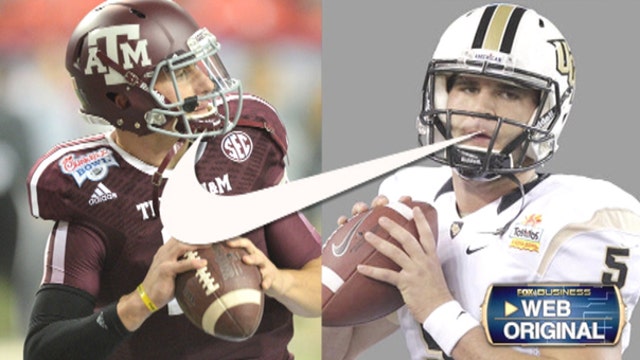 Continue Reading Below
Advertisement
Wilson announced earlier this week that Clowney will endorse its gloves and footballs.
Several other members of the 2014 draft class are signing sponsorship deals. Nike's newest pitchmen include number three overall pick Blake Bortles, drafted by the Jacksonville Jaguars, and Johnny Manziel, drafted number 22 by the Cleveland Browns.
So what makes these player's so marketable?
"For me, I think it's the way I live my life," Manziel said. "I'm a normal guy just like anyone else walking around the streets of New York. I like to have a lot of fun, but at the same time I'm a football player and I'm about my business and what I need to do."
Several first round picks are expected to earn multi-million-dollar salaries. But surprisingly, none of it guarantees lasting fortune. A report by Sports Illustrated
This year's class seems determined not to become part of the statistic.
"I'm going to save it," said Sammy Watkins, who was taken No. 4 overall by the Buffalo Bills. "Hopefully I'll save this and get another contract and keep creating financial stability for my family and hopefully my kids' kids."
Sixty-eight more players will be selected tonight in the second and third rounds, and rounds four through seven are slated for Saturday. Rookie contracts will be signed in the coming weeks.