Top JPMorgan Corporate Affairs Exec to Leave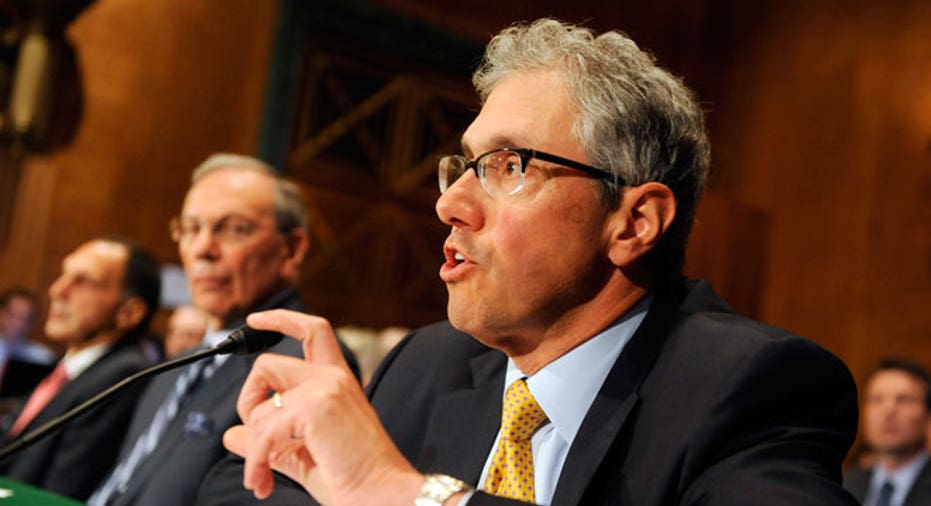 The executive shuffle at J.P. Morgan Chase (NYSE:JPM) in the wake of the London Whale trading blunder continued on Friday as the banking giant's regulatory chief, Barry Zubrow, is the latest executive to exit.
Through a memo released Friday afternoon, New York-based J.P. Morgan said Zubrow is retiring at the end of the year.
"Barry has been a valued partner and a generous mentor to many of our people -- serving our company with integrity, decency and dedication," CEO Jamie Dimon said in the memo.
Zubrow, 59, had served as chief risk officer for J.P. Morgan from November 2007 to January 2012, a key period that included navigating the New York financial behemoth through the treacherous waters of the financial crisis.
Before joining J.P. Morgan in 2007, Zubrow worked at Goldman Sachs (NYSE:GS).
Zubrow "isn't in the right role now," a person familiar with the discussions told the The Wall Street Journal, which first reported Zubrow's departure. The source said an advisory role is "not a nothing job" because he would counsel Dimon, adding that Zubrow "has a lot of value to add."
The exit of Zubrow is part of a wider changeover in J.P. Morgan's C-Suite, one that has picked up steam after the London Whale debacle that cost the company at least $5.8 billion.
Six of the 15 members of J.P. Morgan's powerful and influential operating committee have left in the past year, according to the Journal, including Ina Drew, who had been in charge of the Chief Investment Office responsible for the trading blunder.
Despite the change around him, CEO Jamie Dimon expects to continue leading the largest U.S. bank by assets for several more years, the paper reported.
Dimon lieutenant Jes Staley had been a finalist for the top job at British bank Barclays (NYSE:BCS) but ultimately lost out to internal candidate Antony Jenkins.