Top J.P. Morgan Directors Back Dimon as CEO, Chair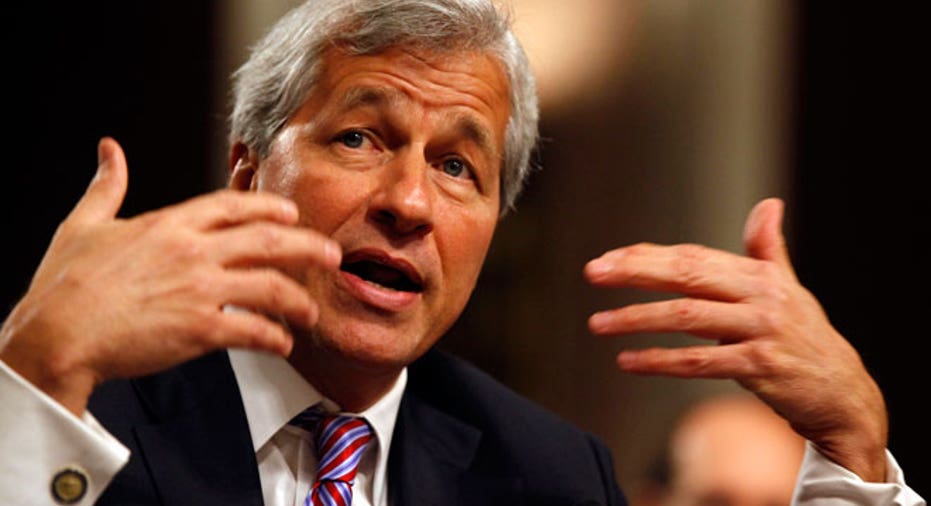 Pushing back against a growing effort to curb Jamie Dimon's power, J.P. Morgan Chase's (NYSE:JPM) lead director warned shareholders on Friday that a vote to separate the bank's chairman and CEO positions "could be disruptive to the company."
The shareholder letter comes ahead of J.P. Morgan's May 21 annual meeting where investors will vote on a nonbinding proposal that calls on the board to install an independent chairman.
The proposal, which received 40% of the vote last year, has been endorsed by the two largest U.S. proxy advisors amid concerns generated by the London Whale trading debacle and as part of a broader push in corporate-governance circles to bolster oversight.
However, Lee Raymond, the presiding director of J.P. Morgan's board, told shareholders that having Dimon serve as both chairman and CEO is "the most effective structure" for the bank.
The letter, which was also signed by William Weldon, head of the board's corporate governance and nominating committee, strongly endorsed the re-election of all of J.P. Morgan's directors.
Earlier this week proxy advisor Glass Lewis & Co. urged shareholders to support the split proposal as well as vote against six of J.P. Morgan's 11 directors: James Bell, Crandall Bowles, David Cote, James Crown, Ellen Futter and Laban Jackson, Jr.
"Shareholders should be concerned that company management was allowed to build a massive exposure to credit derivatives, switch VaR models following a breach of risk limits, and value its positions so to minimize losses, and that it was able to do each of these things without triggering a board-level review or a mandatory containment of risk," Glass Lewis said in a report on Tuesday.
The board letter on Friday argued the London Whale trading debacle, which caused more than $6 billion in losses, were "unique and idiosyncratic" and said proxy advisors have focused "too narrowly" on the issue.
Some believe that J.P. Morgan will ultimately need to cave to shareholders and appoint an independent chairman.
"Politically, they are going to have to do something," said Thomas Saporito, CEO of RHR International.
Shares of New York-based J.P. Morgan had little response to the news and were recently off 0.53% to $48.78.