Top 10 richest places in America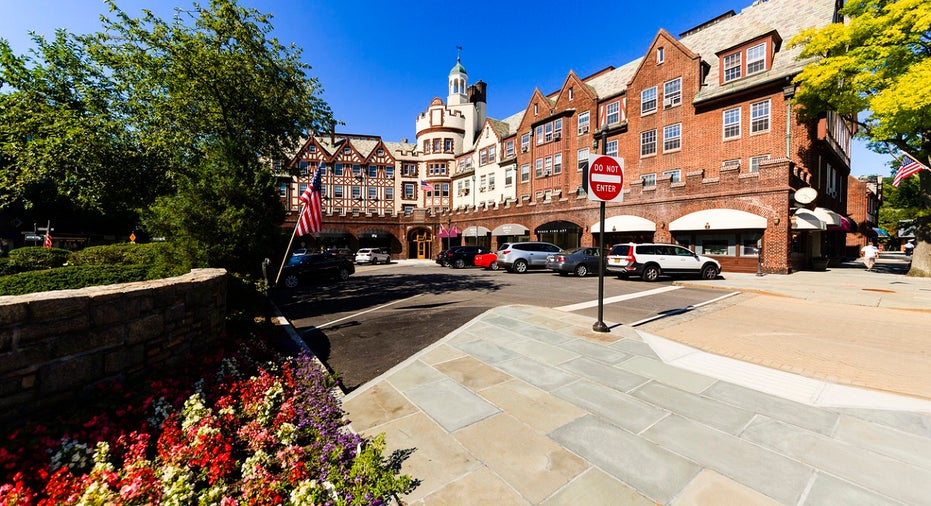 While Silicon Valley and New York have long been dubbed hot spots for the rich, the Midwest is starting to pick up some steam.
According to a report released by Bloomberg earlier this year, three areas in suburban Chicago made the outlet's top 100 richest places in America list.
The outlet used analysis from the 2016 U.S. Census data report to determine what places attract the most affluent crowd based on their average household income.
Chicago area newcomer Clarendon Hills, Illinois, which is about 25 miles west of the city, jumped 15% in 2016 from the year prior to break into the top 100 for the first time.
However, for the second year in a row, Atherton, California, made the nation's top spot with the average household income of $443,403 in 2016, which took a slight dip from 2015, where it was $444,374.  Cherry Hills Village, Colorado, and Scarsdale, New York, took the second and third spots, respectively.
Here are the top 10 richest places in America, according to Bloomberg. 
1)    Atherton, California
    County: San Mateo 
     Avg. household income: $443.403
2)    Cherry Hills Village, Colorado
     County: Arapahoe
    Avg. household income: $390,224
3)    Scarsdale, New York
     County: Westchester
    Avg. household income: $397,558
4)    Los Altos Hills, California
     County: Santa Clara
     Avg. household income: $373,848
5)    Short Hills, New Jersey
     County: Essex
     Avg. household income: $354,479
6)    Hillsborough, California
     County: San Mateo
    Avg. household income: $350,917
7)    Old Greenwich, Connecticut
     County: Fairfield
    Avg. household income: $334,911
8)    Bronxville, New York
     County: Westchester
     Avg. household income: $334,848
9)    Highland Park, Texas
     County: Dallas
Avg. household income: $330,703
10)  Darien, Connecticut
     County: Fairfield
     Avg. household income: $327,901