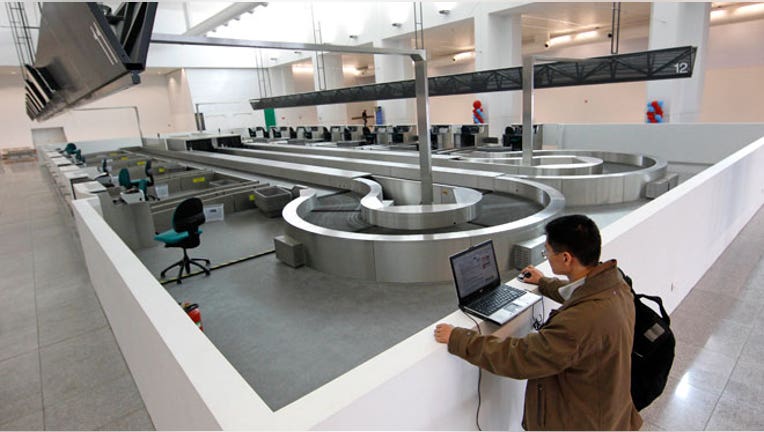 Dear Cashing In, I've been saving up frequent flier miles for a big trip somewhere. But I'm not sure where to go. (I know, it's a good problem to have.) Are there any tools that can show me what's available, short of entering a whole bunch of individual destinations? 
- Tim
Dear Tim,
Wow, that is a nice problem to have!
That's one of the exciting aspects of travel -- imagining the possibilities and choosing a destination for your next trip. Airlines and credit card companies have added an extra dimension to travel planning, by devising ways to earn miles that put domestic and international travel within reach for many people. Sign-up bonuses alone can be worth 40,000 or 50,000 miles, which puts you close to the 60,000 you typically need for a round-trip international ticket, and when you add one point per dollar spent, the miles can add up.
Of course, if you don't have any particular trip in mind, it's hard to know if tickets are available, especially if you're not too flexible on dates of your trip. If you're trying to find somewhere fun to go on particular dates using frequent-flier miles, entering potential destinations one by one could take a long time.
Last year, American Airlines tried to improve that process for people in your situation by introducing a feature called Award Map. It allows you to enter your departure airport, the number of miles you want to use, your travel dates and the region of the world you want to go to, and it displays what tickets are available.
For instance, say you live in Chicago and want to go somewhere in the U.S. over Labor Day weekend for 25,000 American miles round-trip. Award Map instantly lets you know that you have nine destination choices: Dallas/Fort Worth, Milwaukee, New York (JFK or LaGuardia), Raleigh/Durham, St. Louis, Tulsa, Washington, D.C. and Wichita.
Or you could have it search regions such as Europe, South America and Asia, which naturally cost more miles.
It's a fun tool to help you imagine the possibilities, especially if you have a bunch of miles in your account already. It helps to be generally familiar with the American award chart beforehand, so you have a sense of how many miles you'll need to go to a particular region.
I'm unaware of any other airline offering a feature like this. (There's a similar map feature for purchasing plane tickets called Google Flight, which is also fun to explore.)
Of course, finding award availability is an issue only on airlines that restrict availability. Because their frequent-flier programs are based on the costs of the ticket, Southwest and JetBlue have award seats available on nearly every flight.
If your miles are with another airline, you might want to consider going in off-peak times. The seats are more likely to be available, and some airlines offer specials, so you might not have to burn as many frequent-flier miles. US Airways, for instance, offers round-trip flights to Europe in January and February for just 35,000 miles -- a substantial discount from the 60,000 usually required. For the last two years, United has run a promotion for discounted award travel to Europe -- 48,000 miles instead of 60,000 -- for awards redeemed in November for travel the following January, February or March. American also has generous off-peak award discounts.
Happy travels!
See related: How to nab scarce award flights, 7 signs you need to cash in your rewards – now!, Professional award bookers promise 'free' flights for fewer miles