Too Many Daily Deals? Just Re-Sell Them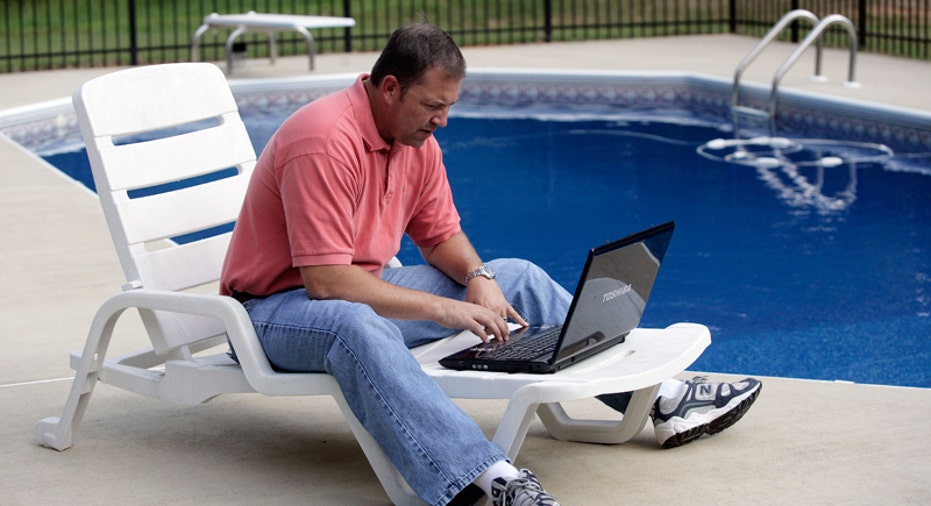 Its hard to resist a good deal, whether its half off a spa treatment or a two-for-one steak dinner, there's a daily deal out there for everyone.
But what happens when you bought more deals than you can redeem, or an expiration date is looming?
The surge of daily deal offerings has spurred a new business trend: companies that that re-sell, purchase and organize daily deals.
Companies DealsGoRound and CoupRecoup allow users sell an unwanted deal to a fellow bargain hunter.
At DealsGoRound.com, founder Kris Petersen says he caters to a busy customer, not a remorseful one.
"We hear people say, 'Oh, I have this business trip and a wedding next weekend, and I just don't have time to use this coupon,' not 'Oh my god, I've spent so much money on laser treatments and waxing that I can't pay my rent.'"
Previous DealsGoRound customers have included a woman who broke her leg and couldn't take the tennis lessons she'd purchased, as well as a person whose dog ran away and no longer needed a doggy day-care plan. After launching in March 2010, Petersen says the site has grown 80% month over month, and has executed more than 10,000 deal exchanges.
The site allows users to transact deals via PayPal, and has a money-back guarantee for buyers in the event that a fraudulent deal is sold.
Fraudulent coupons that may wind up on third-party sites like DealsGoRound are the greatest concern to the companies that originated the deal.
"Our terms and conditions say that sale or trade of our deals is prohibited, so we dont promote this activity, says Brendan Lewis, director of corporate communications at Living Social, the Washington, D.C.-based online deals company. If you buy a voucher with us, we can ensure it, but we cant if you buy it through a third party.
Lewis says that Living Social merchants are not required to honor vouchers purchased through a third party, and because of that, the company does not guarantee a positive experience for users. With that said, Living Social does not actively discourage people from using third- party sites.
People are gonna do what theyre gonna do. But its going to suck if you try to redeem a voucher you bought on someone elses site and the merchant turns you away for a fraudulent coupon.
Rather than selling your unused coupons on a third-party site, Lewis recommends gifting the coupon to a friend, or reading the return policy more closely. Most daily deal sites have pretty lenient return policies: Groupons return policy reads that it allows returns at any time, for any reason, and Living Socials coupons still retain the original value paid for five years after the expiration date.
But Petersen says that daily deal sites should be happy his company offers customers an outlet to get out of an unwanted voucher. In a survey of 1,000 of its customers, DealsGoRound found that 71% of people actually purchase more daily deals because sites like his exist.
John Noe, CEO of Rokkan, a digital marketing and advertising agency, agrees that daily deal re-sale sites can only be good for the daily deal business.
"Having outlets like CoupRecoup and DealsGoRound open up opportunities to reach a consumer even more obsessed with discount shopping could potentially widen the demographic of sites like Groupon and LivingSocial. The consumer can break away from the urgency of checking out today's deal and can simply shop a wider collection of deals across a number of categories," says Noe.
But DealsGoRound isn't just for the resales, the site's most trafficked feature according to Petersen, is the DealWallet, an organizational tool that lets users keep track of their coupons.
"We found that people were managing their deals in a spreadsheet, or printing all of them and keeping them in a filing cabinet," says Petersen. "The DealWallet imports your coupons from all the daily deal sites and lets you organize them the way you want, by expiration date, area of town, etc."
The feature is free for users, but individuals selling a coupon pay a 10% transaction fee. As a result, most sellers charge 10% more than they paid for a deal so as not to lose money on the deal, Petersen says.
At CoupRecoup, selling and buying is free, but when it comes to the executing the transaction, users are on their own.
"We're kind of like Craigslist in that we facilitate the meeting of the two parties, but the actual exchange is up to them," says CoupRecoup founder and CEO Aren Sandersen.
"Sellers appreciate the ability to be able to list on our site for free," says Sandersen, adding that an advertiser-supported model or a fee-based model are both possibilities for the future.
Sandersen says he acknowledges that buying something secondhand always comes with a certain amount of risk, and that buyers should use their best judgment when making a purchase.
"We can't make any guarantees to buyers that the voucher is valid, but sites like ours aren't the problem," says Sandersen. "Anyone could have a Groupon account and print out 30 copies of a single voucher and hand them out to friends. We are just facilitating a way for people to meet."
And CoupRecoup may be onto something when it comes to allowing users to cut out the middle man and sell to one another, says Noe.
"I think this just shows just how unafraid people are by selling and buying items from peers. Consumers are becoming more and more connected to each other and bypassing brands to transact directly with each other in a new way almost every day. It almost shows that there isn't anything a person couldn't sell a strange."