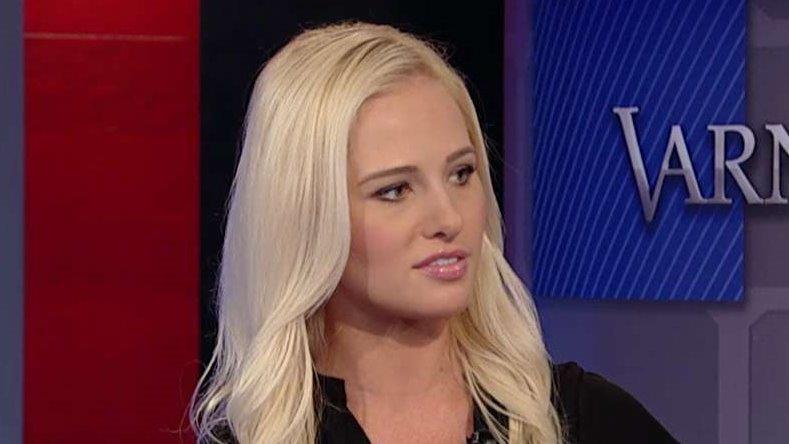 Conservative commentator Tomi Lahren wants to know why Hollywood hates Trump.
"I find most liberals…especially in Hollywood, they don't know why they hate President Trump so much—they just do. I want to know why," she told Stuart Varney on FOX Business.
Lahren will face off with comedienne Chelsea Handler later this month, during a live debate at the Politicon politics convention in Pasadena, California.
"It's like the Comic-Con for political nerds…I'm excited about debating Chelsea Handler," she said.
Lahren said her heated exchange with The Daily Show's Trevor Noah has taught her how to deal with comedic demagogue.
"Chelsea obviously is an opponent of this president and his agenda and 'America first' agenda so for me it's going to be probing her as to why she has such a disdain for the president," she said. "Comedians are tricky. I've dealt with a couple of them at this point and what they do is that when they are not solid on the issues of the policy then they revert to the humor and then they make a mockery of you," she added.
More from FOXBusiness.com site
Handler, a vocal critic of Trump, led the "Women's March at Sundance," in conjunction with the "Women's March on Washington," protesting his inauguration. Lahren said if Handler asked why Trump hated women she would respond: "If Trump hated women so much, why did he have the first successful campaign manager in Kellyanne Conway, who is a female. He entrusted her to run his campaign and lead him to victory but he hates women? Find that hard to believe."
While there may be no winner or loser of the debate, Lahren plans to hold her ground and defend Trump and his "America first" agenda.