Tom Brady's New Contract Has 'Deflategate' Protection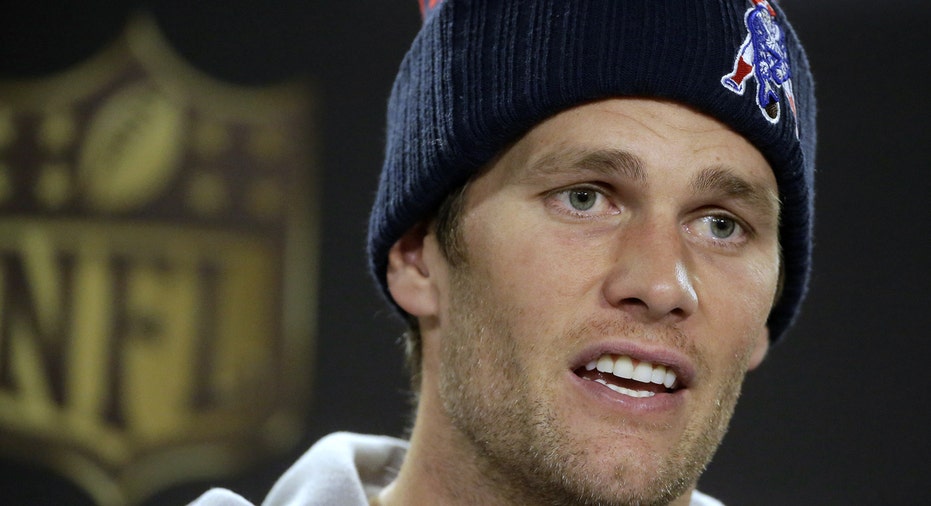 Tom Brady's latest contract extension with the New England Patriots is designed to protect his bank account if a federal appeals court decides to reinstate his "Deflategate" suspension. The two-year,  $41 million contract extension contains drastic reductions to Brady's base salary for the 2016 and 2017 seasons, meaning the amount of money he'll lose during a suspension is significantly smaller.
Brady's new contract, finalized when the NFL's 2016 league year officially began on Wednesday, lowered his base salary from $9 million in 2016 and $10 million in 2017 to $1 million in each year, according to NFL Network's Ian Rapoport. To make up the difference, Brady received a $28 million, fully-guaranteed signing bonus.
Suspended NFL players vacate a prorated portion of their yearly base salary for each game they miss. Under Brady's old contract, a four-game suspension would have cost him $529,411 in lost salary per week in 2016 – a total of more than $2 million. Under the terms of the new contract extension, a "Deflategate" suspension would cost Brady just $58,823 per week – a total of less than $250,000.
Brady's base salary spikes back up to $14 million in 2018 and 2019, but that portion of the contract isn't guaranteed. In addition to protecting Brady's earnings from the potential suspension, the deal grants the Patriots some additional salary cap flexibility.
"By extending his deal into a 4-year contract, and converting the majority of cash into a signing bonus, the Patriots are able to spread the money out more," Michael Ginnitti, editor of sports contract-tracking site Spotrac, told FOXBusiness.com. "His $28M bonus pro-rates at $7M each year for cap purposes, which aided in reducing his cap hit this coming year."
The NFL initially suspended Brady for the first four games of the 2015 NFL season after a league investigation found it was "more probable than not" he knew Patriots employees purposely deflated footballs used in the previous year's AFC championship game.
A U.S. District Court judge overturned the suspension last September, which allowed Brady to play all 16 games. With Brady at the helm, the Patriots reached the AFC title game, but lost to the eventual Super Bowl champion Denver Broncos.
NFL officials appealed the decision in federal court. In a hearing earlier this month in the 2nd U.S.Circuit Court of Appeals, a three-judge panel appeared to lean toward ruling in the league's favor. Circuit Judge Denny Chin said there was "compelling, if not overwhelming" evidence that the Patriots tampered with the game balls, according to the Associated Press.
If the appeals court rules against Brady, he will miss the first four games of the 2016 NFL season. It's unclear when the judges will reach a decision.