Tom Brady's Legal Options Dwindle After Deflategate Suspension Ruling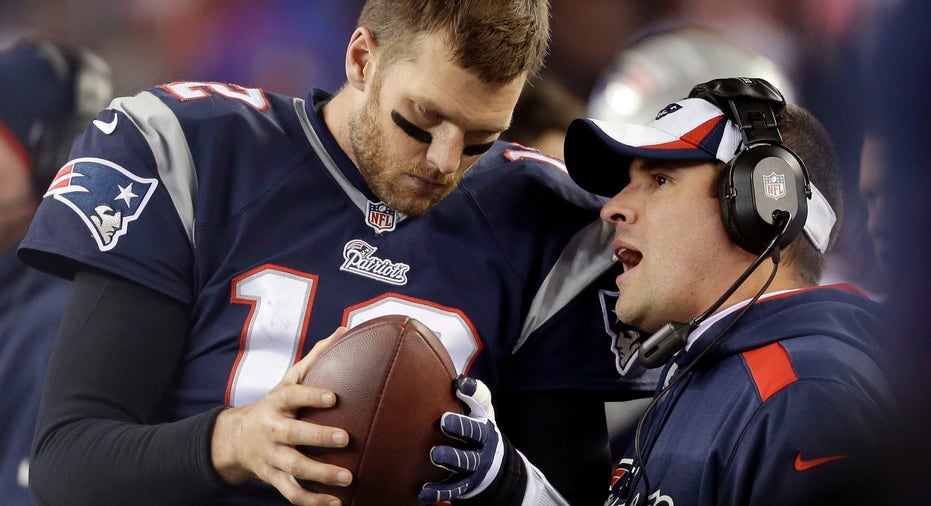 New England Patriots quarterback Tom Brady will need to complete a legal "hail mary" to avoid spending the first four games of the 2016 NFL season on the sidelines. The U.S. Second Circuit Court of Appeals' three-judge panel voted 2-1 Monday to reinstate Brady's suspension for his role in the "Deflategate" scandal.
The panel's decision overturned a previous ruling by a Federal District Court Judge Richard Berman, who determined last summer that the NFL's four-game suspension should not stand, allowing Brady to play the entire 2015 season. The league penalized Brady after it determined that he had knowledge that Patriots employees deflated footballs used in the 2015 AFC Championship game.
With the suspension reinstated, Brady's legal team and NFL Players Association (NFLPA) representatives are down to two options, according to Dan Werly, a leading sports attorney and editor-in-chief of "The White Bronco," a sports law blog. Brady can petition for a stay on the appeals court's ruling and ask for an "en banc" review of his case in front of the entire Second Circuit Court of Appeals, rather than just the three-judge panel that decided the initial case. But en banc reviews are typically reserved for extreme situations. If that fails, Brady could try to bring his case to the country's highest court.
"Brady's next course of action would be to petition the U.S. Supreme Court and to hear the case but it is also unlikely that the Supreme Court would take this case," Werly told FOXBusiness.com. "If both of these options fail, Brady is likely stuck serving his suspension."
At present, Brady is set to serve a four-game suspension, which will begin at the start of the upcoming NFL season. The 38-year-old quarterback restructured his contract last month to reduce his 2016 base salary from $9 million to $1 million. Since suspended NFL players lose a prorated portion of their total base salary when they miss games, the restructured deal means that Brady will lose less than $250,000 in pay instead of about $2 million.
It's also possible that Brady, the NFLPA and NFL officials can work out a settlement, though Brady has been unwilling so far to accept anything less than full exoneration from any wrongdoing. The NFLPA has yet to determine which path it will take.
"The NFLPA is disappointed in the decision by the Second Circuit. We fought Roger Goodell's suspension of Tom Brady because we know he did not serve as a fair arbitrator and that players' rights were violated under our collective bargaining agreement," the NFLPA said in a statement. "Our Union will carefully review the decision, consider all of our options and continue to fight for players' rights and for the integrity of the game."
In its opinion, the Second Circuit Court panel noted that the NFL's Collective-Bargaining Agreement gives Commissioner Roger Goodell broad authority to determine what constitutes "conduct detrimental" to the league – the standard under which Brady was initially punished.
"Had the parties wished to restrict the Commissioner's authority, they could have fashioned a different agreement," the court's opinion said.