Tom Brady's $200 Cookbook Has Already Sold Out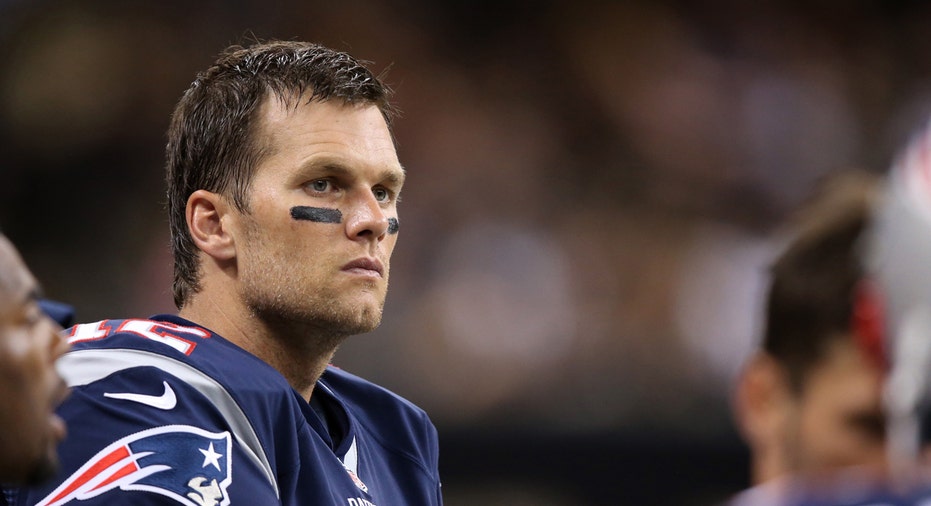 There aren't many people who can throw a football or read a defense like Tom Brady. But the newly released "TB12 Nutrition Manual" gives fans a chance to follow the New England Patriots quarterback's unique plant-based diet – as long as they're willing to plunk down $200.
Brady's website bills the cookbook as a "limited-edition living document containing information about our core TB12 nutritional philosophies." Crafted from maple, the manual features a laser-engraving and a "library of 89 seasonally-inspired recipes" and nutrition tips on thick text paper. Brady's team says it will send additional recipes to purchasers as they're developed, which can then be added to the book.
Despite the $200 price tag, the nutrition manual already appears to be a hit. Hours after the product went live, Brady's website updated the listing with a message that the manual's initial printing has already sold out, with shipments scheduled for early June. "TB12" representatives did not immediately respond to FOXBusiness.com's request for comment.
Brady shared the nutrition manual's recipe for "avocado ice cream" Wednesday morning on his popular Facebook page. The post garnered more than 2,800 interactions by Thursday afternoon.
"I wanted to share with you guys another step toward achieving your peak performance. Check it out you will love it!" Brady wrote.
The "living document" is just the latest offering from Brady's "TB12" business – named after his initials and jersey number – which offers a variety of nutritional products and alternative training methods. Brady also has his own brand of whey protein, which retails at $54 for a one-pound container, and electrolytes, which sells for $15.
The 38-year-old quarterback's unique approach to nutrition drew widespread attention last January after Boston.com published an extensive interview with Allen Campbell, Brady's personal chef. Campbell revealed vegetables compose "80 percent" of Brady's diet. He doesn't eat anything that contains white sugar or flour. Even some "healthy" vegetables are off the table.
"[Tom] doesn't eat nightshades, because they're not anti-inflammatory. So no tomatoes, peppers, mushrooms, or eggplants. Tomatoes trickle in every now and then, but just maybe once a month. I'm very cautious about tomatoes. They cause inflammation," Campbell told Boston.com.