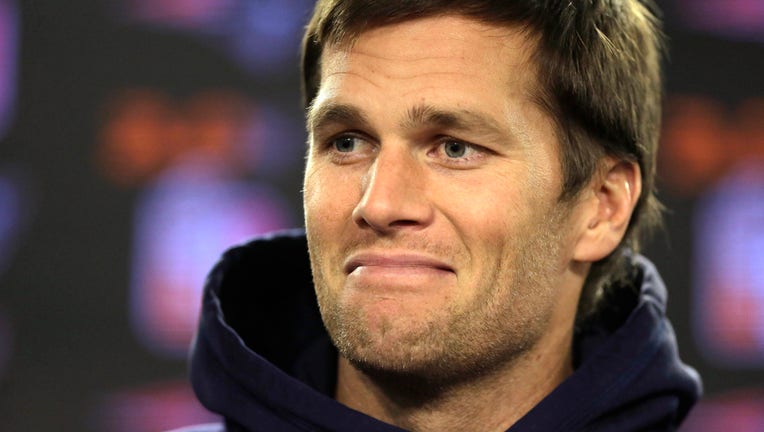 Tom Brady's request Monday to appeal his "Deflategate" suspension in front of the entire U.S. 2nd Circuit Court of Appeals could allow him to play the 2016 NFL season without serving a penalty, a legal expert told FOXBusiness.com. But a hold on Brady's suspension will only occur if the full panel of judges agrees to grant Brady's request for an en banc hearing – something the court has rarely done in the recent past.
NFL Players Association lawyer Ted Olson, a renowned litigator, told ABC's (NYSE:DIS) "Good Morning America" that Brady's legal team will formally file the petition on Monday afternoon, just ahead of a mandated deadline. Olson said his team's petition for an en banc hearing centers on two key arguments.
First, Olson will argue that Goodell, when acting as the self-appointed arbitrator in Brady's initial appeal, affirmed Brady's suspension based on different grounds than those league officials used to suspend him in the first place. Second, Brady's team asserts that Goodell ignored collectively-bargained guidelines on how to assess penalties for equipment-related violations.
For Brady's request to be granted, seven of the appellate court's 13 judges would have to approve an en banc hearing. The 2nd Circuit Court of Appeals has approved just one en banc hearing in the last three years, according to Reuters.
While it's difficult to predict a timetable for Brady's case, the 2nd Circuit Court of Appeals is expected to take four to six weeks to decide whether to grant an en banc hearing. If granted, Brady's suspension would be stayed until after the appellate court reaches a decision. Depending on how quickly the court proceeds, it's "definitely a possibility" that Brady could play the entire 2016 season during litigation, said Dan Werly, a leading sports attorney and editor of the "White Bronco" legal blog.
"There is no exact timeline, but I would predict that the earliest we would see an en banc ruling is in October," Werly told FOXBusiness.com. "A potential Brady suspension would be stayed until then."
If the judges deny Brady's request, Brady and his representatives will have 90 days to decide whether to request a hearing before the U.S. Supreme Court. Most legal experts consider it a longshot that the Supreme Court would agree to hear Brady's case, so the en banc request is likely Brady's best chance at a legal victory.
Brady's request for an en banc hearing comes one month after a three-judge panel from the 2nd Circuit Court of Appeals reinstated Brady's four-game suspension, overturning a federal judge's previous decision to vacate the NFL-mandated penalty.
Appellate judges Denny Chin and Barrington Parker Jr. ruled to reinstate Brady's suspension, arguing that Goodell acted within the bounds of his authority as stated by the NFL's collective-bargaining agreement. Robert Katzmann, chief justice on the three-judge panel, gave a dissenting opinion – a move which some legal experts have offered as proof that Brady's case has a chance to be reheard.
Brady was initially suspended for four games after league investigators found that he was "at least generally aware" that Patriots employees knowingly deflated footballs used during the 2015 AFC Championship game. After appointing himself arbitrator over Brady's appeal, Goodell upheld the suspension, stating that Brady was complicit in "Deflategate."
Brady appealed Goodell's ruling in federal court. He played the entire 2015 NFL season after federal judge Richard Berman ruled in his favor.