Tom Brady to Design Aston Martin Car in New Partnership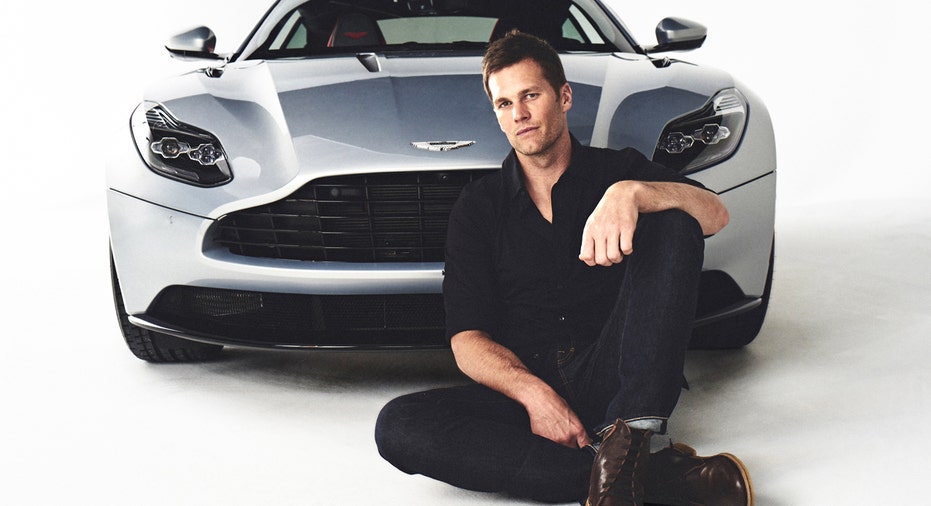 New England Patriots quarterback Tom Brady added to his portfolio of endorsement deals with luxury brands on Friday, inking a long-term agreement with British car manufacturer Aston Martin.
Under the deal's terms, Brady will promote and drive the 2017 Aston Martin DB11, a car that sells for more than $200,000. In addition, Brady will work with Aston Martin designers to create a limited edition of the Vanquish S car, as well as a content series called "Category of One."
"Aston Martin exemplifies dedication to the craft of car making through a meticulous attention to detail. While 104 years of heritage are reflected in each hand-built car, with product from the DB11 to the Aston Martin Valkyrie, this brand is primed to excel for the next 100 years as well," Brady said in a statement. "As a long-time fan and driver I am honored to join the Aston Martin team at this special moment in the company's history."
Just 12 of the Brady-designed Vanquish S cars will be made available for sale to the public, ESPN's Darren Rovell reported. Financial terms of Brady's deal with Aston Martin were not disclosed.
A five-time Super Bowl champion, Brady has parlayed his success on the field into a place among the NFL's top endorsers. The 39-year-old quarterback earns $8 million annually from sponsorship deals, according to Forbes.
Aside from Aston Martin, Brady has deals with sports apparel brand Under Armour (NYSE:UA), Tag Heuer watches and UGG Boots. He partnered with food delivery service Purple Carrot to release a line of high-protein, plant-based meal kits, as FOX Business reported in March.