Tom Brady Meal Kits Let Fans Eat Like the Super Bowl Champ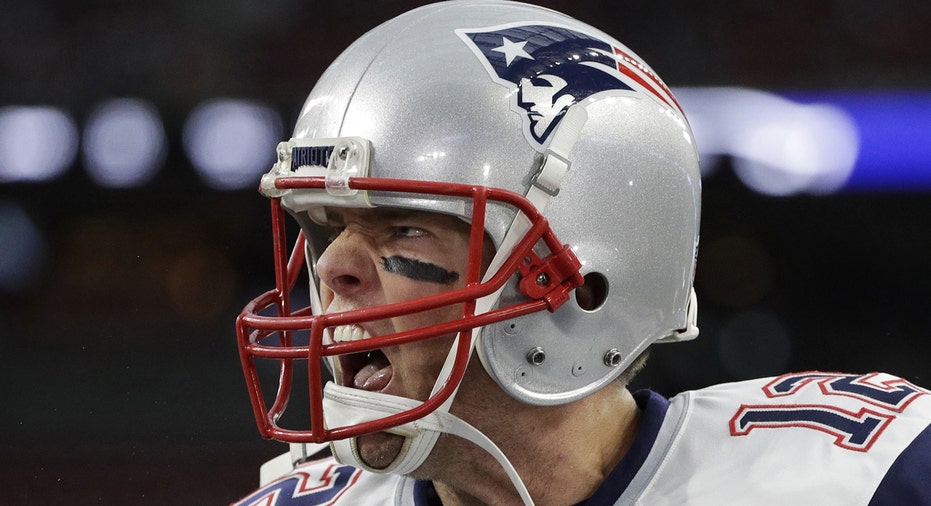 Tom Brady's legendary football skills aren't available in stores, but the New England Patriots quarterback is now offering fans the chance to get Super Bowl-caliber meals delivered to their doors – for a price.
The 39-year-old quarterback is working with Purple Carrot, a Boston plant-based food startup, on a new line of Brady-approved meal kits, the partners announced Tuesday. For $78 per week, Purple Carrot will deliver ingredients to customers throughout the Northeast, Mid-Atlantic and West Coast regions for six dinners constructed to Brady's training specifications. According to the company, its meals are high in protein, free of gluten and dairy, and low in processed sugar.
"Eating meals just like the ones we'll send out to our customers has helped me stay at the top of my game, and it's really exciting to be able to deliver the recipes and ingredients for people to easily cook these meals at home," Brady said in a statement.
Paid subscribers will also be entered into product giveaways and premium content from "TB12," Brady's personal brand of lifestyle products. The line's slogan is "Eat Like a GOAT" – a play-on-words reference to Brady's generally-recognized status as the "greatest of all time" among NFL quarterbacks.
Purple Carrot CEO Andy Levitt declined to discuss the financial terms of his company's deal with Brady, but said the line of meal kits "represent a new line extension from Purple Carrot that has been created together with Tom and his team at TB12."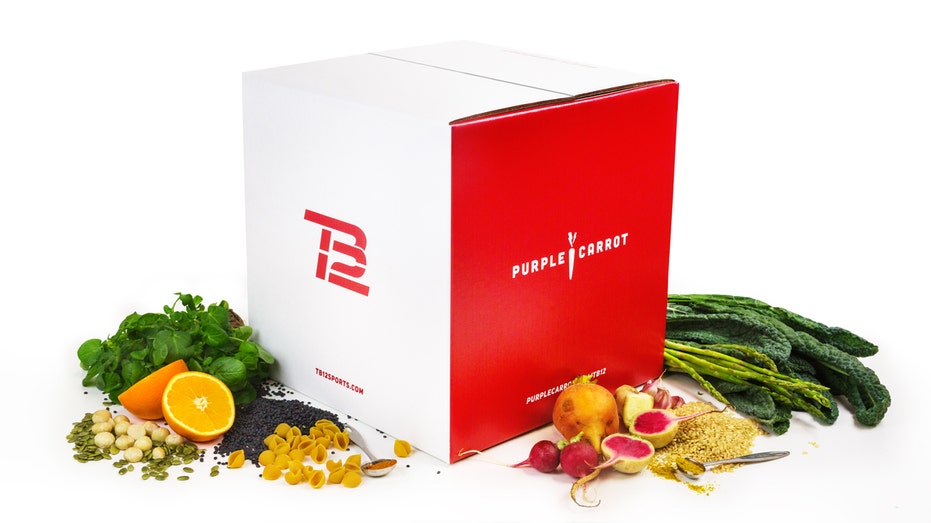 "Our team has been actively following Tom's development of the TB12 business over the past few years, and recognized the perfect alignment in our shared food philosophies," Levitt told FOX Business. "Our teams met in the summer of 2016 and developed a fast friendship and trust, and decided to jointly create TB12 Performance Meals to help people achieve and sustain their own peak performance."
Purple Carrot is one of several brands jockeying for market share in the delivery-based meal-kit market. The company competes against more established brands like Blue Apron and HelloFresh.
The high price of Brady's line – which runs about $10 higher than Purple Carrot's typical offerings – could deter some customers, according to Bob Goldin, a partner at food service strategy firm Pentallect
"The general price point is about $10 per meal, so when I saw the Purple Carrot at about $13 – I think that's nose-bleed territory," Goldin said.
However, Brady has cultivated an image as something of a "health guru" within the sports world. A $200 Brady-curated cookbook – or "nutrition manual," according to his website – sold out within hours despite its expensive price tag. The Patriots star also sells other premium products, including whey protein and electrolytes.
Brady's public commitment to health, coupled with his durability and success on the football field – make him an ideal partner on a line of high-end meal kits, according to Goldin.
"Tom Brady is looked at as almost miraculous in terms of his health and longevity. There's a mystique about his exercise routine and his diet," he added. "I think he has a tremendous amount of credibility in the health and nutrition arena, so the tie-in is a pretty good one."
The Brady-backed meal kits are available for pre-order exclusively at TB12PerformanceMeals.com, and are set to ship on April 3.