Tom Brady Calls Coca-Cola 'Poison,' Takes Swipe at Frosted Flakes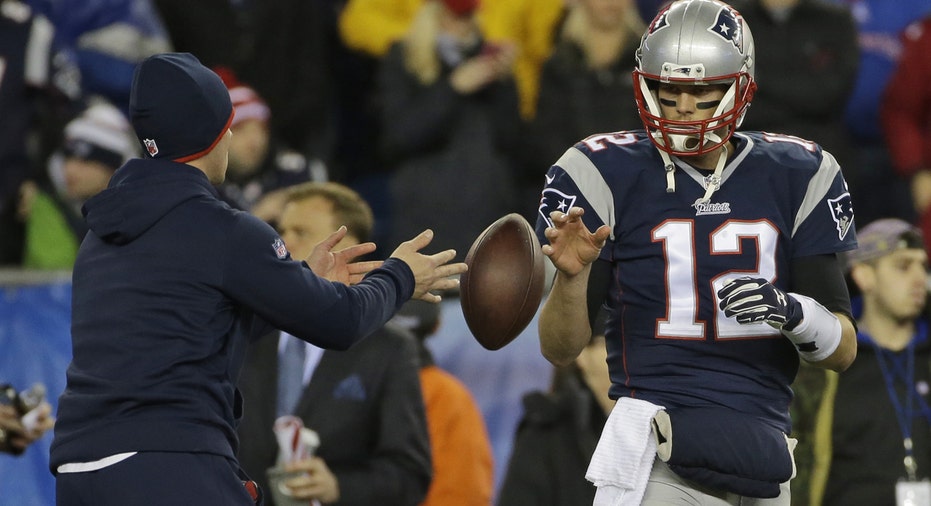 New England Patriots quarterback Tom Brady may have waded into new controversy after referring to Coca-Cola (NYSE:KO) as "poison for kids" and taking a swipe at Kellogg's (NYSE:K) Frosted Flakes cereal.
Brady, at one time a paid spokesman for Coca-Cola's Glaceau Smartwater, made the remarks in a radio interview with Boston sports station WEEI on Monday.
During the Dennis & Callahan Morning Show, Brady defended his personal trainer and business partner Alex Guerrero from a critical article in Boston Magazine, which called Guerrero a "glorified snake-oil salesman."
"You probably go out and drink Coca-Cola and think, 'Oh yeah, that's no problem.' Why, because they pay lots of money for advertisements that think that you should drink Coca-Cola for a living? No. I totally disagree with that. And when people do that, I think that's quackery. And just the fact that they can sell that to kids? That's poison for kids," Brady said.
In response, a Coca-Cola spokesperson said "all of our beverages are safe and can be enjoyed as part of a balanced lifestyle."
"We offer more than 200 low‐ and no‐calorie beverages in the U.S. and Canada and a wide variety of smaller portion sizes of our regular drinks," the spokesperson added. "As a responsible beverage company and marketer, we prominently provide calorie and sugar information for our beverages so people can choose what makes sense for them and their families."
As for Frosted Flakes, Brady joked that people believe the cereal is "actually a food."
"You keep eating those things and you keep wondering why we do have just incredible rates of disease in our country," the quarterback said.
Kellogg also fired back at the four-time Super Bowl champ.
"Cereal is a delicious and nutritious breakfast," said Kris Charles, a Kellogg spokesperson. "Numerous studies show that a cereal breakfast is associated with lower BMIs (body mass index) in both children and adults. As a matter of fact, a serving of Frosted Flakes with skim milk has just 150 calories and delivers valuable nutrients including calcium, B vitamins and iron."
PepsiCo (NYSE:PEP), which holds sponsorship deals with the NFL and the Patriots, did not respond to a request for comment.