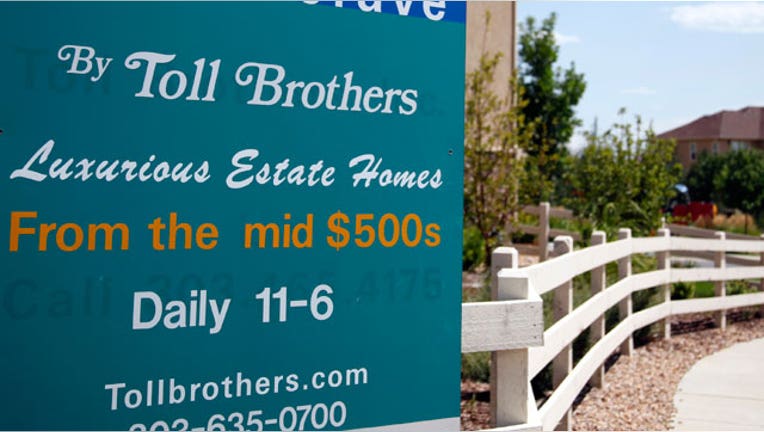 Toll Brothers Inc, the largest U.S. luxury home builder, said orders have risen 16 percent so far in the quarter started August, outpacing the 12 percent rise in the third quarter, indicating that the housing recovery is gathering steam.
Toll Brothers, which builds homes that can cost upward of $2 million, forecast an average selling price of $745,000 to $760,000 for 2015, compared with its forecast of $730,000 to $760,000 issued in May.
"Consistent new order growth and modestly higher prices should result in double-digit earnings growth in 2015, 2016 and 2017 if current trends persist," RBC Capital Markets LLC analyst Robert Wetenhall wrote in a preview note.
U.S. homebuilders, including Toll Brothers, D.R. Horton Inc and Lennar Corp, have been able to raise prices as low mortgage rates and strong employment trends boost demand, putting the housing market on a path to steady recovery.
Latest data showed U.S. housing starts rose to a near eight-year high in July, while homebuilder sentiment touched its highest in almost a decade.
No.1 U.S. homebuilder D.R. Horton reported a better-than-expected quarterly profit in July and said orders rose 22 percent.
Toll Brothers said orders rose 12 percent to 1,479 homes in the third quarter ended July 31 at an average price of $834,000, the highest in the company's history. (http://bit.ly/1MKsFSo)
"This housing recovery appears to be built on a very solid foundation," Chief Executive Douglas Yearley said in a statement on Tuesday.
Toll Brothers targets customers who typically make at least $100,000 a year and are therefore less affected by slight changes in interest rates.
The company's revenue fell 2.7 percent to $1.03 billion, reflecting a lull in demand last year. The company books revenue after handing over a completed home.
Toll Brothers' net income fell to $66.7 million, or 36 cents per share, from $97.7 million, or 53 cents per share, a year earlier.
Up to Monday's close of $38.06, Toll Brothers' shares had risen about 11 percent this year, slightly outpacing a rise of about 10 percent in the Dow Jones U.S. Home Construction index . (Reporting by Sagarika Jaisinghani in Bangalore; Editing by Robin Paxton and Savio D'Souza)