Toll Brothers to Buy Shapell Homes for $1.6B, 4Q Revenue Soars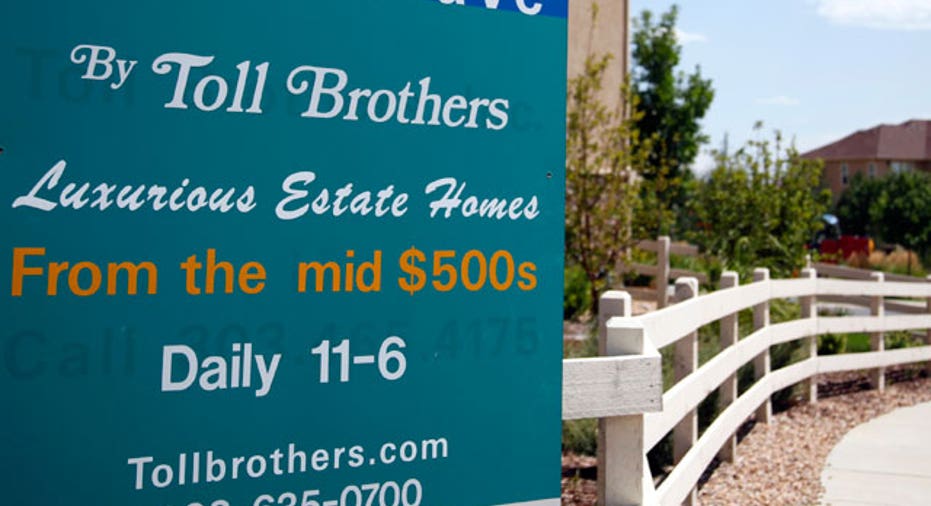 Toll Brothers (NYSE:TOL) is set to buy Shapell Homes for $1.6 billion in cash, a deal that will expand the luxury homebuilder's footprint in California.
The Shapell Industries unit has built more than 70,000 homes since its founding in 1955. It owns roughly 5,200 plots in Los Angeles, Orange County, Carlsbad and the San Francisco Bay area.
Horsham, Pa.-based Toll Brothers plans to sell up to $500 million worth of land it acquires in the deal, which will be paid for in debt and equity. New equity will cover about 10% to 15% of the total price, and on Thursday, Toll Brothers announced an offering of 6.25 million shares.
The company said it believes the lot sales and delivery of existing backlog will give Toll Brothers a "significant return of its investment within 18 months."
Toll Brothers currently offers homes in nine communicates in affluent coastal California markets. Those homes are priced at an average of roughly $1 million.
The acquisition of Shapell Homes will give Toll Brothers a total of 9,200 lots in the state.
Toll Brothers CEO Douglas Yearley Jr. said the Shapell family's land portfolio "presents an incredible opportunity" for the company.
"This acquisition will provide significant growth over the coming years and, we believe, will be accretive to earnings in the first year, excluding transaction costs," he added.
Toll Brothers also announced preliminary fourth-quarter results. Revenue soared to $1.04 billion from $632.8 million a year earlier, as the number of units sold rose to 1,485 from 1,088. Average selling prices checked in at $703,000, well above last year's $582,000 and $651,000 in the third quarter.
The company's final quarterly earnings report is due out in late December.
The housing industry is "still in the early stages of recovery," Executive Chairman Robert Toll said. "New home production remains well below volumes needed to meet current demand not to mention the pent-up demand of the last seven years."
Shares rallied 4.8% to $34.10 in early morning trading Thursday. Through Wednesday's close, the stock was up less than 1% since the start of the year.