Toll Brothers Swings to Surprise 1Q Profit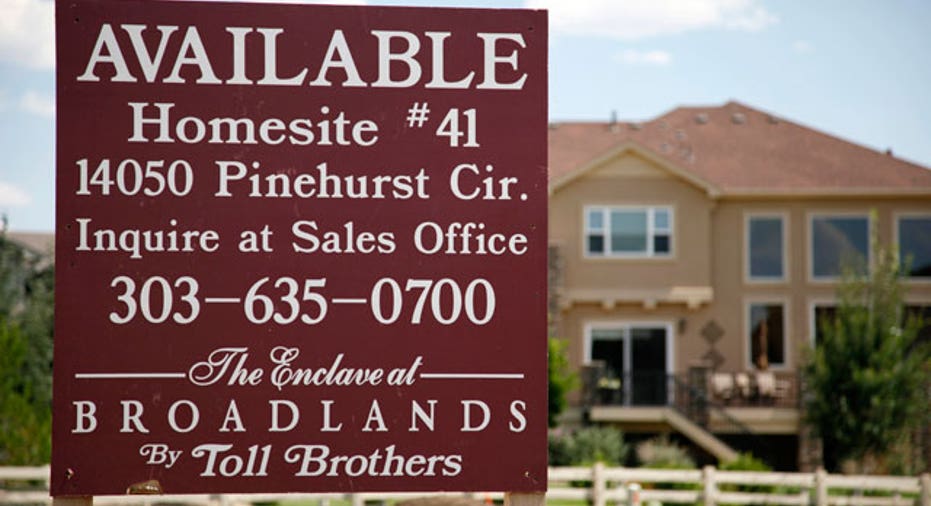 Lifted by rising prices, luxury homebuilder Toll Brothers (NYSE:TOL) surprised Wall Street on Wednesday by saying it swung to a stronger-than-expected fiscal first-quarter profit.
Horsham, Pa.-based Toll Brothers said it earned $3.4 million, or 2 cents a share, last quarter, compared with a loss of $40.8 million, or 25 cents a share, a year earlier. Analysts had called for a loss of 7 cents a share.
Revenue inched up 3% to $334.1 million, exceeding the $317.2 million shareholders were looking for.
"The market is still tough; the home buyer is still wary. Although our customers recognize that this is perhaps the best time to buy in many years, so far the market is not generating the positive momentum that creates urgency among buyers," CEO Douglas Yearley, Jr. said in a statement. "In this environment, we are pleased to have achieved modest pre-tax profitability on a pre-write-down basis for our third consecutive quarter."
Toll Brothers took advantage of rising prices as its average delivery price rose 7% from a year ago to $586,000. Gross contracts signed rose 4% in dollars to $325.9 million, while deliveries declined 4% to 570 homes.
Looking ahead, Toll Brothers projected delivering 2,200 to 2,800 homes in fiscal 2011 on average home prices of $540,000 to $565,000.
Encouraged by the surprise profit and outlook, shares of Toll Brothers rose 2.84% to $21.35 ahead of Wednesday's open, building on its 2011 12% gain.