Tolerance for discomfort can save money on trip to Europe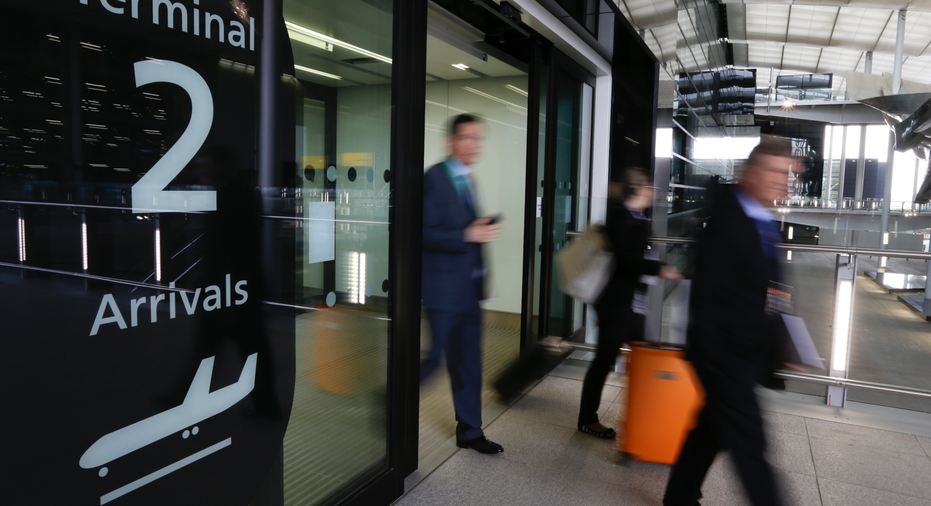 Europe never seems to lose its appeal to American travelers, and the growth of discount airlines and alternatives to expensive hotels make visiting the Old World a bit more affordable.
Whether a first-time visitor or making your first trip in many years, travel experts say there are ways you can get to Europe for less and make your money go further once you're there.
FLIGHTS
Airfares to Europe this summer are expected to be slightly higher than last year — blame the rise in jet fuel prices — but that's an overall, average figure. On some routes, fares are running well below last year's prices.
Average 2018 prices are down 30 percent or more on a handful of popular routes, including New York's JFK Airport to Amsterdam; Newark, New Jersey, to Paris; and Chicago to Gatwick Airport outside London, according to travel-search site Hipmunk.
Discount international airlines including Norwegian Air, WOW Air and tiny Primera Air are or will soon be flying on those and many other transatlantic routes. The bigger U.S. and European airlines with more familiar names have been forced to match or at least reduce their own fares.
Hipmunk CEO Adam Goldstein suggests looking at routes that didn't even exist a couple years ago because the European budget airlines "are often flying between secondary airports on both ends, like Oakland (California) to Gatwick."
George Hobica, a travel expert who founded airfarewatchdog.com, said that on the low-cost airlines you might have to pay extra for carry-on or checked bags, "but even with bag fees they're way less than in years past."
The bargain carriers get mixed reviews — with a Google search it isn't hard to turn up complaints.
"You have to be honest with yourself about what level of discomfort you're willing to be in for a 10-hour flight" on a budget airline, says Lisa Friend, a travel consultant with Rick Steves' Europe, "but for just getting there, they can be an excellent introductory price."
If your plans include moving about once you're in Europe, there are cheap flights on budget airlines such as Ryanair — again, know what you're getting. If visiting three or more countries, Eurail is offering its discounted second-class pass, long a favorite among college students, to people over 27 through March 29. Renting a car may be best for visiting small towns, but be prepared for sharply higher gasoline prices than in the U.S., for tolls including for driving into congested zones.
Sarah Schlichter, a senior editor at SmarterTravel, also recommends limiting a short trip to one or two destinations. Many visitors "try to fit too many places in one trip and they end up spending a lot of money on plane flights or train tickets," she says.
LODGING
With many reasonable airfares out there, visitors to Europe are likely to spend a much bigger chunk of their budget on lodging. Hotel rates in tourist destinations (and important centers for business travel) such as London and Paris are very high.
It can be cheaper to rent an apartment or a house through Airbnb, VRBO and similar services, particularly if you're with a family or large group. Plus the kitchen means you can cook for yourself rather than eating every meal in a restaurant.
Friend says when she travels to Europe in the summer, especially to expensive cities like London, she often stays in dormitory rooms that universities rent out while students are on summer break. "It's a clean, safe, affordable room, usually with access to a kitchen," she says.
You could even book a stay at a monastery or farm. If you Google unusual lodging options, Schlichter advises that you make sure the place is on a legitimate booking site and has recent reviews (the more the better).
Credit-card offers can help with lodging. Marriott and Hilton have both run promotions with sizable bonuses after hitting minimum spending targets. The points cover two or three nights in a hotel, making a week in Europe more affordable.
SPENDING
The dollar isn't as strong as it was at this time last year, which will make everything from hotels and meals to tchotchkes more expensive.
Travel experts say there are other tricks for stretching your money. Restaurant prices are usually cheaper for lunch than dinner, so you can save by making lunch the biggest meal. Research tipping customs where you're going. The standard 15 percent to 20 percent in the U.S. might not apply.
Finally, make sure your credit card has no fee on international transactions. And don't exchange currency at the airport store fronts; you're likely to get a poor rate.