Tobacco stocks plummet as FDA plans cut to cigarette nicotine levels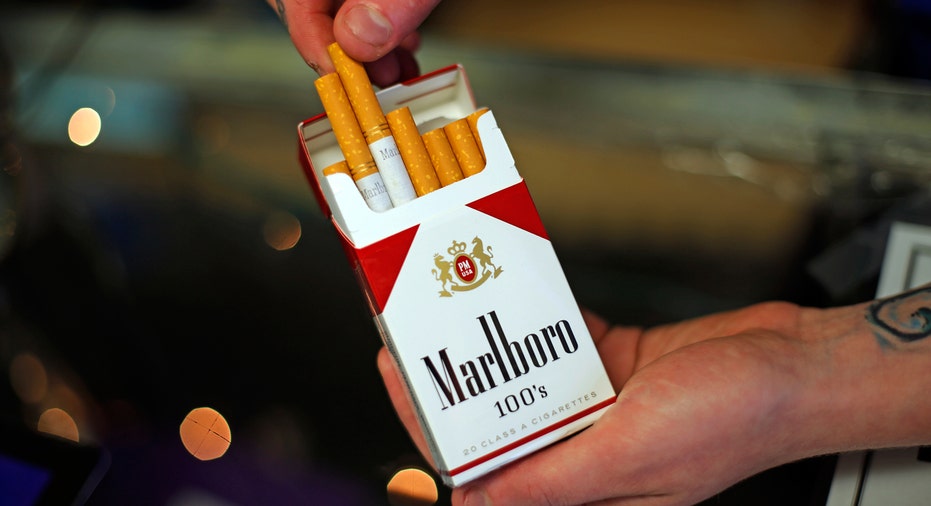 Tobacco stocks are plummeting on Friday after the U.S. Food and Drug Administration announced a new regulatory plan to protect consumers that includes cutting nicotine levels in cigarettes to non-addictive levels.
Shares of Altria Group (NYSE:MO), which manufactures well-known cigarette brands like Marlboro and Parliament, are down about 9% in early trading Friday, marking the worst day for the company's stock since the 2008 financial crisis, according to FOX Business' Charles Brady. Other tobacco companies, including British American Tobacco (NYSE:BTI) and Universal Corp (NYSE:UVV) were also down.
The FDA says the plan is essential to lessen the impact of tobacco use, which causes more than 480,000 deaths annually, according to the organization. With nearly 90% of smokers starting the habit before the age of 18, officials argue that lower nicotine levels in cigarettes will lessen the risk of addiction and make it easier to quit smoking.
"The overwhelming amount of death and disease attributable to tobacco is caused by addiction to cigarettes – the only legal consumer product that, when used as intended, will kill half of all long-term users," FDA Commissioner Scott Gottlieb said in a statement. "Unless we change course, 5.6 million young people alive today will die prematurely later in life from tobacco use."
Tobacco use is responsible for nearly $300 billion in health care costs and lost productivity each year, according to FDA statistics. The FDA said it also would examine the role menthol and other flavors play in tobacco use and encourage the "development of innovative tobacco products that may be less dangerous than cigarettes."
The agency said it would issue guidance on its new policies "shortly."