Tips for Young Professionals on How to Become a Master Networker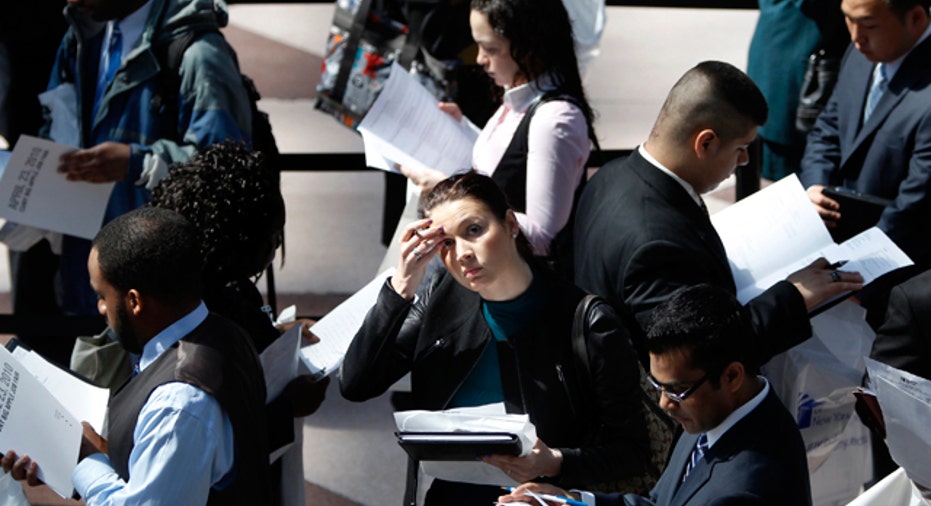 For young professionals seeking employment, networking is a vital component to the job-hunting process.
In June, nearly 2.4 million individuals between the ages of 20-24 reported they were looking for full or part-time work, up 5% from the same time last year, when 2, million reported being on the job hunt, according to data from the Labor Department.
Making and using personal contacts is the most important part of the job search, says Ellyn Enisman, author of Job Interview Skills 101 and founder of CollegeToCareerCoaching. The majority of jobs are being filled through referrals.
Many young job seekers have limited experience in the professional world and creating ties from a single job fair or networking event can seem like a daunting challenge. But there are steps college students can take to beef up their networking skills and learn how to work a room to establish strong professional relationships that can lead to job opportunities and referrals.
Prepare to look your best, no matter what. Everyone knows to dress for success for the actual interview, but the same rule holds true for attire at a professional event when first impressions are critical.
The worst mistake you can make is to treat a job fair like a job fairits an interview, advised J.P. Hansen, career expert and author of The Bliss List: The Ultimate Guide To Living The Dream At Work And Beyond.
Set your priorities. Eisman suggests students obtain a floor plan of the job fair or the list of attendees at a networking event to create a priority list of whom they wish to speak with.
It's more important to meet the people who can help you further your career, she says. The amount of people you meet isn't as important as the quality of your conversations.
Be prepared. The night before an event, the experts advise students gather items they anticipate needing such as, an ID, resumes, cash, pens, a small amount of cash, two pens, mints, Band Aids and extra hosiery for women. Always carry a notebook and several copies of a resume in a portfolio.  Its also a good idea to look up buildings with public bathrooms in the events area to freshen up before the event.
Even in a beautifully-ironed suit, if students have nothing to say, they arent going to get very far. No one at the event knows if this is a students first or 20th networking session, so be excited for the tremendous opportunity and dont let jitters steal the show.
Build your own fan club. Like an interview, the job is won in the first five seconds; professional interview attire, a nice smile and a firm handshake will open the door, says Hansen. To start a conversation, experts suggest going with a simple, My name is and including a memorable interest or work experience somewhere in the discussion to help stand apart from the crowd.
You must be prepared with your own 30-second commercial, says Enisman. The experience you describe will do the bragging for you, but it won't seem like bragging. Employers are looking to add young professionals who will bring an added valueso make sure stories depict leadership and experience. Instead of simply telling how you edited for your school paper, show your involvement with, I led a team of five copyeditors to produce weekly newspapers provided to the entire student body of 6,000 students, suggests Enisman.
Standing out and meeting the right people is also key.  Make the rounds with a purpose, creating a good impression and avoiding the natural tendency to gab, advises Hansen.
For super-charged extroverts, do not let an out-going personality become a weakness. Maintain a personal feel while in conversation and never scan the room for new people to approach while in the middle of a chat.
To exit a discussion properly, use a simple line like: It was a pleasure meeting you, Susan.
The way to impress a potential employer is to verbalize in an articulate, concise way, says Hansen. Most importantly, plan to keep in touch by asking if contact information is available.
Maintain relationships. No relationship students make will be of any value unless they formally follow up.
Immediately following a networking session, students should take time to jot down (Eisman suggested using the back of business cards) everything they remember about the people they met, including names, appearances and conversation details.
Email a short follow-up note within 24 hours. People check their emails often, and set their schedules electronically, so get your name on their list before it fills up, suggests Hansen.
Make the message personal by referencing a specific part of the conversation to show attention to details and help jog the persons memory.
And dont be scared to follow up. Oftentimes, youll receive a quick response. If you havent heard anything within two weeks, call and leave only one voicemail, followed up by an email, advised Hansen. Reply to your original follow-up e-mail and express interest in a second company visit or internship.
Go the extra mile. Stay in touch every few months by emailing an article they may find of interest or updating them on your internship experience, suggested Harding. The point is not to annoy someone with a lot of email or even long notes, but to keep the relationship.