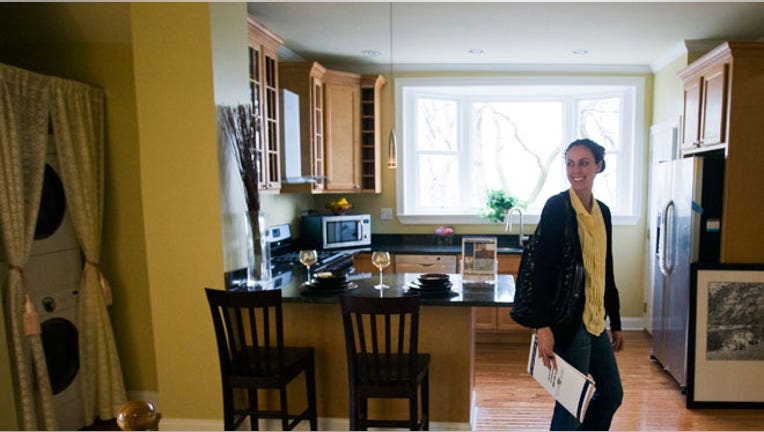 If your home is worth considerably less than when you bought it, you may consider trying to dodge real estate commission fees and sell the home yourself so you can at least walk away with a little something. Trying to sell without an agent isn't for the faint of heart. But if you have the time, skills and emotional wherewithal to go it alone, here are a few things to consider in the ultra-important pre-sale phase.
Price it right
Taking into account its condition, what comparable homes in your neighborhood are selling for (search on Zillow to find out!) and the state of the overall market in your area, it's really important that you price your home appropriately. Remember: fair market value! After all, studies show that homes priced higher than 3 percent of their market value take longer to sell. And the longer it sits on the market, the less interest there is from potential buyers. Want your house to move quickly? Consider pricing it 2-3 percent below competing offers. Prepare your home
The idea is to make your home look as attractive as possible (think showroom condition) as its condition will affect how quickly it sells and the price the buyer is willing to offer. First impressions are the most important, so make minor repairs (leaky faucets), remove personal items and declutter so that the home looks both spacious and inviting. Can't bear to part with years of possessions? There are professionals who can help. For about $85 an hour, the folks at clutterbusters.com will make your home more salable.  And a clean, organized home can only result in your getting a better sale price.
Stage your home
You might even consider staging your home. While it can be costly (several thousand dollars), staged homes tend to sell faster than non-staged homes, averaging only 29 days on the market versus 145 days for non-staged homes, according to one estimate.
Get the word out
Doing this yourself is no easy task. It's really important that you nail down your target audience and make it easy for them to reach you. Beyond that, pay for a weekly spot in the real estate section of your local newspaper, list your property online on Zillow, appeal to buyers on social networking sites, send direct mailings out and host open houses on the weekends. To attract the most buyers, you may also consider piggybacking on the competition's open house dates/times. Consider gimmicks/promotional tricks
Looking to stand out from the crowd? Hold a drawing or throw in some freebies (such as a complimentary weekend getaway in the Caribbean) to generate publicity and attention. It can't hurt and may even help.
Read More From Zillow.com: