Tips for Marketing on a Shoe-String Budget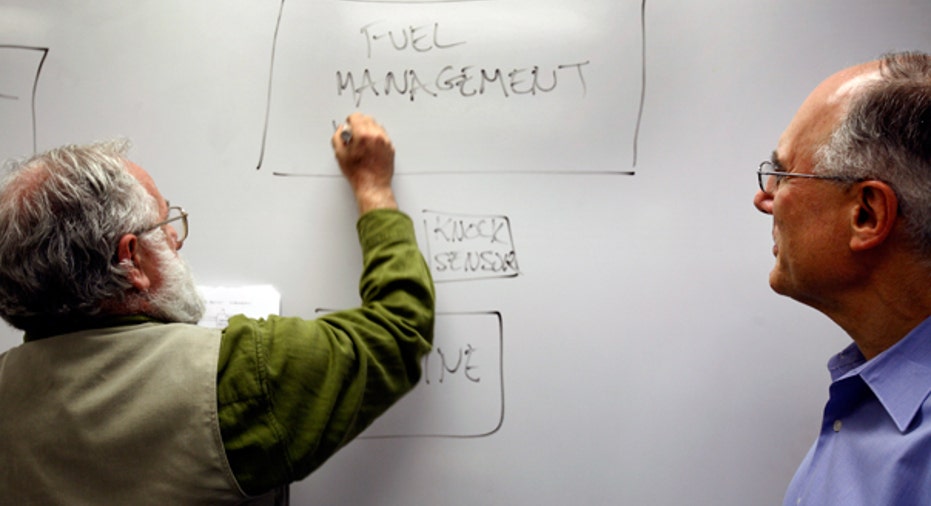 Small-business owner Jose Rodriguez of Arizona asks: I have no money for marketing my restaurant. Other than social media, what is your best low cost marketing idea that I can utilize to get the word out?
The following answers come from members of The Young Entrepreneur Council, a nonprofit founded in New York in 2010 that focuses on international initiatives that include entrepreneurship education, advocacy, mentorship programs and events, scholarships, and health-care for young entrepreneurs. E-mail your questions about best practices for starting up and/or managing a small business to smbs@foxbusiness.com.
No. 1: Write articles for other blogs
From: Eric Bahn of BeatTheGMAT.com.
Figure out the top bloggers in your industry. Reach out to these folks, pitch them on some article ideas you'd like to write, and (hopefully) write these articles for them. If you write a thoughtful piece, then these bloggers will be happy to publish your work as well as attribute you/your business. Bloggers are always looking for great content.
No. 2: Go to the people
From: Ashley Bodi of Business Beware
People love face-to-face interaction so go to local events or meetings where you can hand out your store's business card, menu or even a sample of something on the menu. Never miss the chance to tell others about your business no matter where you are, it's free. See if you can put menus at local stores or small businesses and if they like you the word of mouth will be spread for you.
No. 3: Partnerships
From: Ryan Paugh of Brazen Careerist
Take things offline and start getting connected with your local YPOs (Young Professional Organizations). Set up exclusive deals for their members or even offer to host their next event.
No. 4: Event calendars on local sites
From: Kris Ruby of Ruby Media Group
Ruby Media Group specializes in managing social media for restaurant brands throughout Westchester County. A very effective low cost marketing tip is to add relevant events to your local "Patch" or news sites in their free local event calendars online. This is a great way to spread the word about events and specials that are happening at your restaurant, and to build viral buzz for your outreach.
No. 5: Create a buzz
From: Elizabeth Saunders of Real Life E
Give people a reason to come to your restaurant--Now. Maybe it's a jazz trio or a non-profit fundraiser or a holiday party or a limited-edition menu item. Whatever it is, create a reason for a whole bunch of people to come within a limited time frame and you should see business, and repeat business, pick up.
No. 6: Use your food as currencyFrom: Anderson Schoenrock of ScanDigital
As a restaurant on a shoestring budget, use free food to draw in repeat business. Maybe offer a free appetizer on a return visit. Better yet, offer something that requires the customer to bring a friend. Create a situation where people have incentive to bring their friends and then focus on giving those customers the best experience possible.
No. 7: Offer insanely amazing service
From: Adam Gilbert of MyBodyTutor.com
Create something ridiculous. Run a promotion that forces your customers to share it with their friends and family. Pretend each customer that walks in is your last customer and service them like that's the case.No. 8: Be creative
From: Dan Schawbel of Millenial Branding
The best way to market your restaurant on a shoe-string budget is to be creative and use guerrilla marketing tactics to get people talking about your business.No. 9: Work with social-buying Web sitesFrom: Scott Gerber of  Sizzle It!
Social buying has become a major new platform for getting small business products and services into the hands of customers--especially restaurants and nightlife establishments. The steep discounts might cut into your profits, but the ability to put your brand in front of thousands of new customers is well worth this expense. Be sure to offer all of newfound customers incentives to return later.
The Young Entrepreneur Council is a nonprofit led by the world's top, young entrepreneurs.  Our mission is to take action against youth unemployment through programs that encourage aspiring entrepreneurs to start their own businesses.   It was founded in New York in 2010 by serial entrepreneur and internationally syndicated small business columnist Scott Gerber, author of Never Get a "Real" Job.