Tips for First-Time Home Sellers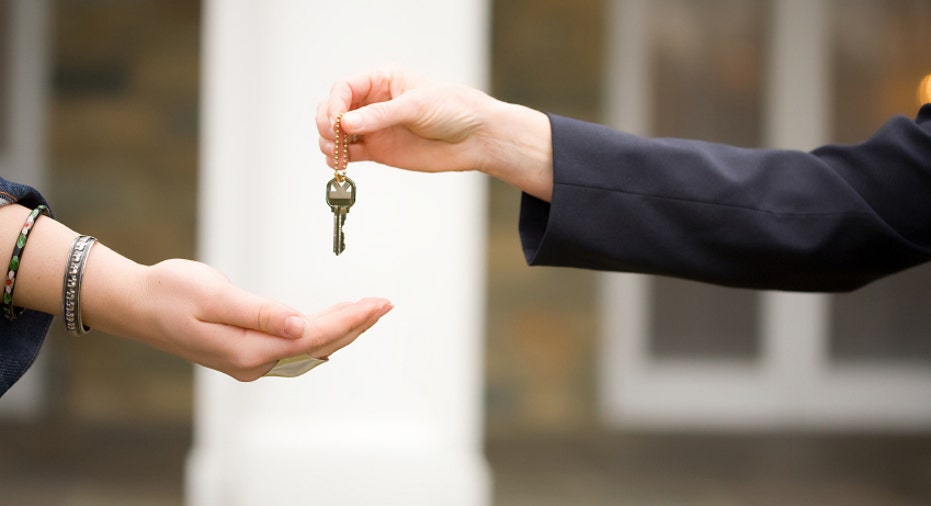 It's not easy being a home seller in this market. It's even harder for first-time sellers.
Selling a home is one of the biggest financial transactions most people ever do in their lives. And the current real estate market, still plagued with a record number of foreclosures and short sales, can be a challenge for anyone.
"This is a unique market," says Walter Molony, senior public affairs specialist at the National Association of Realtors (NAR). "The real estate market is cyclical in nature, but we've never had an amplification like we've seen in this market. The boom and bust cycle is taking much longer to recover from, although we're beyond the midway point in the recovery."
For first-time home sellers looking to clinch a sale, experts offer the following advice to help compete with other homeowners and seal the deal.
Make sure your property is in good working order. "Hire a home inspector before you list your property so that you know what needs to be fixed," advises Sintia Petrosian-Gusmao, real estate agent at Long and Foster.
Problems with plumbing or any electrical issues, for example, can impact a home's price and appeal. Knowing that a house does not need any major repairs makes the property more appealing to buyers. Repairing any electrical and plumbing problems can increase a house's value by $1,505, according to real estate blog HomeGain.com. "If your property is substandard, you won't get competitive offers," Molony says.
Use an agent vs. do it yourself. Selling a home without an agent can be tempting so as not to lose commission from the sale, but experts say first-time sellers risk under valuing their homes.
About 10% of homes sold during the 12-month period ending June 2011 were for-sale-by-owner (FSBO) transactions, according to the NAR. Most FSBO homes were private sales that weren't advertised on the open market, says Molony. "FSBOs are competing against a lot of inventory of foreclosures and short sales at discounted prices."
"Homes that are listed for sale by owner tend to be overpriced and under marketed," says Petrosian-Gusmao. "Unless a homeowner is in the industry, they won't know what a buyer is looking for and will undersell their home by 20%."
Sellers using an agent can pay less commission in some circumstances. "There are different levels of services available with an agent, and commission rates are negotiable depending on the level of service," says Molony. Experts agree that with the number of short sales and foreclosures in the market, sellers need help to make sure their property stands out. Real estate agents have networks that can help market a home and attract potential buyers.
Choose the right agent. "Most people choose agents based on referrals and the agent's trustworthiness and reputation in the market," says Molony. "Make sure that the agent knows your neighborhood. If all the 'For Sale' signs in your neighborhood have the same name, that agent will know your neighborhood."
How an agent markets properties is also important. "Hire someone with tech savvy for their own business and the properties they're listing," says Jessica Edwards, real estate consumer specialist at Coldwell Banker. Today, agents list properties using social media websites like Facebook and Twitter, as well as marketing mailers and newspaper advertisements.
Read: How to Pick a Real Estate Agent That Suits Your Needs
Experts recommend asking potential candidates about their experience, the number of sales they had in the past year, the average number of days on the market to sell a house, and their average number of days to sell their own listings. "It's OK to ask a real estate agent information about the market," says Edwards. "It's great that someone has a lot of listings, but ask how many of those are selling. You want someone who's honest and truthful with you to get your house sold."
A personal relationship with an agent can make a difference. "If there isn't a rapport, then you're better off interviewing someone else," says Molony. "You need to feel comfortable about the person representing your interest."
Be competitive with your price. "The market decides the price and no one else," says Petrosian- Gusmao. Experts recommend pricing a home competitively to maximize the benefit of home improvements and shorten the length of time a home is on the market.
According to a Coldwell Banker survey, about 51% of agents reported that sellers are more willing to price their homes competitively than they were a year ago.
Create an effective marketing plan. "An agent should be stressing to you the importance of photos of your property," says Edwards. According to Coldwell Banker, 61% of men and 62% of women know within the first visit if a home is right for them.
"The first impression a buyer has of your home is huge, and buyers have that first impression while looking at your house online," she adds. According to a Coldwell Banker survey, 92% of buyers start their search online.
"Hire a professional photographer to take pictures once the house is clean and staged," says Petrosian-Gusmao. The pictures can be used in a color brochure with other information about the house. For online house hunters, "set up a virtual tour with a professional photographer that's posted on every single real estate website," she adds.
Clean and declutter your house. "Buyers can be picky, and, if you have a home that doesn't have that great first impression, they'll go elsewhere," says interior designer Jill Vegas. "In some markets, a lot of real estate agents won't take a listing unless the home's been staged."
Buyers need to be able to visualize living in a home. "People don't want to buy into a lifestyle where it's messy, cluttered, or chaotic," says Vegas . "They want to buy into a lifestyle that's better—clean, organized, sophisticated, and neat—regardless of whether that's their actual lifestyle."
Read: Five Unique Ways to Finance Your Home Improvement Project
Experts recommend cleaning and decluttering a house prior to any showings. "Buyers will be looking in cabinets and closets," says Vegas. "Get rid of anything you haven't used in the past year. Clutter eats the equity. Wipe down every single shelf and cabinet, and remove two-thirds of everything in your closets. If someone can't imagine living there, a buyer will look at another house."
She suggests arranging furniture to make a space look larger and, if possible, buy new furniture to replace tired or run down pieces. Cleaning and decluttering can have a $1,990 benefit on the sales price, according to HomeGain.com.
Experts suggest boxing up personal affects like family photos to make the home look like an empty settlement. "Take away family portraits and pictures so the house looks more appealing to the buyer," says Petrosian-Gusmao. "Don't take any kind of criticism personally because the house has to appeal to a general audience."
"If you have very dark or bold-colored rooms, paint them a neutral color so it's softer to the eye and makes the room look larger," recommends Petrosian-Gusmao. Painting the interior of the house can cost $1,012 and increase the sales price by $2,112, according to HomeGain.com.
The outside is just as important as the inside of a house in the home-selling process. "Don't forget about your yard and curb appeal because that sets the buyer's tone before they step inside the house," says Edwards. As buyers usually wait for their agent to open the front door, "stand at the front door and pretend you are the buyer," Edwards says. "If there's something that stands out that needs to be fixed, then fix it."
Make your house accessible to agents and buyers. "Put a lockbox on the house and give specific showing instructions to make your house as accessible as possible to buyers," says Petrosian-Gusmao. She recommends having pets in cages or out of the way when people view the home.
Read: Do You Need a Lawyer to Buy a Home?
Once an offer is made, "you need to come to an agreement on terms and negotiate," says Petrosian-Gusmao. Sellers and buyers negotiate price, repairs, and the physical condition of the property. "The market is picking up momentum but it's a very slow and steady process."