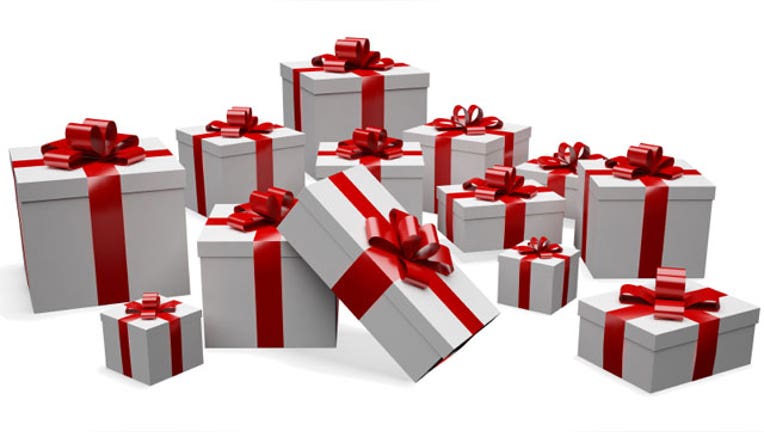 The fall and winter seasons tend to bring out more first-time donors looking to spread some holiday cheer, according to experts.
Whether donating money to a cause, or volunteering time at a soup kitchen or religious gathering, many feel more inclined to give this time of year. But choosing the right organization is no easy task.
"Also at year's end, people tend to re-evaluate their personal finances. If they have discretionary funds, they may give that extra money to a charity," says Sandra Miniutti, vice president, marketing & CFO for Charity Navigator, a watchdog group. "And, you have to give by year's end if you want to get that tax deduction."
The holiday season is a major fundraising opportunity for charities. In fact, Miniutti said a recent Charity Navigator survey of more than 100 organizations found that 40% of annual contributions are received between Thanksgiving and New Years.  Charity Navigator's partner group, Network for Food, found that in December, nearly 50% of all donations for the month typically come in the last six days, when the network processes nearly $1 million or more in donations each day.
But being a first-time donor facing a sea of more than 1 million registered charities in the U.S. seeking your help is an overwhelming experience.
Eileen Heisman, ACFRE of National Philanthropic Trust, says prospective donors should begin their process by narrowing down causes that they feel the most strongly about.
"Be strategic about it—pick the three most important areas that tug at your heartstrings," Heisman advises.
Once you identify your causes, Miniutti suggests researching to find the charities you feel are doing the best work in the areas you care most about.
"Be as specific as possible [when choosing a cause]," she says. "Many charities offer duplicative services, and there's a charity out there for just about every cause you can imagine today."
Here are Heisman and Miniutti's tips for first-time donors:
Consider volunteering. For first-time donors in particular, volunteering is a good way to find out if you are happy with a charity's work before making a financial contribution, says Miniutti.
Research the groups you are considering. Both Miniutti and Heisman stress that before writing any checks, a prospective donor should look at a charity's financial health, accountability, transparency, and how it uses/distributes funds.
"Also if you know anyone in philanthropy, reach out to them and ask some questions," Heisman says. "Even if you narrow it down to two or three [organizations] it's still a lot of homework.
Limit your giving. Miniutti says donors should try to give more money to less charities, that way the most good can be done with the amounts they have contributed.
"It's the opposite of the stock market, where you want to diversify to lower your risk. If you can afford to give one charity more money, that money will go toward the cause. Charities have a lot of overhead  costs, so the bigger the donation, the more the cause will actually get."
Also, donors who give lower contributions such as $1, $5, and $10, are more susceptible to having their information sold by the charity to other organizations, according to Miniutti.  And then solicitations from other groups will run wild.
Look to large charities. Heisman says another tip for overwhelmed donors struggling to decide where to put their money is to look to large charities that support a cause you are interested in and see what groups they support.
"Look at existing foundations' grantees—it's a pretty good bet," she says.