Tips for Filing a Hurricane Claim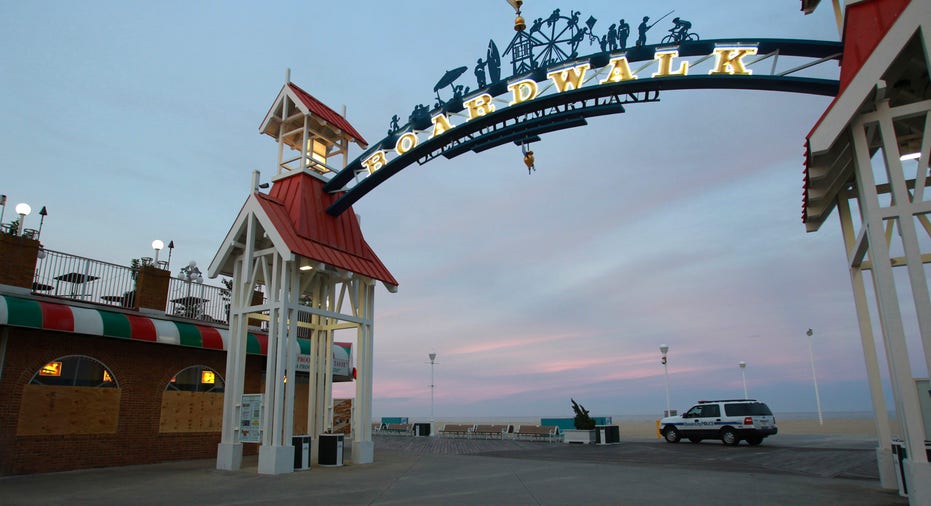 If you need to make an insurance claim from Hurricane Irene, here are your first steps:
--Make emergency repairs to prevent further damage, but don't start on other repairs until an insurance adjuster has seen the extent of your damage.
--Take photos of the damage.
--Contact your insurance agent. If you don't have your agent's phone number, check this list of insurance company claims-filing phone numbers compiled by the Insurance Information Institute.
The National Association of Professional Insurance Agents offers answers to the 10 most frequently asked questions about insurance coverage for storms. Remember that insurance policy language can vary. The answers below may not apply to your specific insurance policy.
Frequently asked questions
1. I have reported my claim, now what do I do?
You should try to prevent further damage - securing property, temporarily boarding windows and roof, drying out carpets and personal property, and so on. If further damage results after the hurricane, it may not be covered.
Do not begin any permanent repairs or dispose of any damaged property until an adjuster has been able to see the damage. In the case of perishable items, such as food that must be disposed of, take pictures of that property to substantiate the claim. If you don't have pictures as proof, damages may not be covered.
Keep all receipts for emergency repairs and items that might qualify under additional living expenses; for example, water, ice, and rental charges for another location if your home is uninhabitable.
2. Is there anything I can do to speed up the claims process?
While an insurance company adjuster will contact you as soon as possible, priority is given to the most severe losses. Be aware that your larger claims will be settled in stages, not all at once. Here are a number of things you can do while waiting for the adjuster:
-Secure repair estimates (at least two) for the adjuster to review. This will help them with the settlement process.
-Take pictures of the damaged property. Also, if you have pictures of the property before the damage, give copies of those to the adjuster as well.
-Make a list of all damaged property, including a description, age, original cost, place of purchase, and estimated replacement cost. If you have any receipts or canceled checks for the items, include them with the list.
3. What if my home is so damaged I can't stay in it?
Under most homeowners and dwelling policies, coverage is provided for additional living expenses. If the home is uninhabitable due to damage covered by your policy, most insurers will reimburse you for the reasonable expenses incurred over and above your normal living costs. For example, it would probably cover all reasonable additional housing expenses, but would cover only food costs over and above what you would normally pay for food.
Receipts for these expenses are required in order to be considered a part of the loss. The costs must be in line with normal living costs and must be a necessary and direct result of the loss.
Most policies limit recovery under additional living expenses to a percentage of the amount of coverage on the home itself. Here are more details on additional living expenses.
4. What coverage is there for trees that are down?
Unless a felled tree damages a covered property, such as a house or a fence, there is no coverage for damage to trees by "weather perils."
5. "Power was out for five days and the food in my freezer and refrigerator spoiled. Is it covered?"
Generally, most policies do not cover food spoilage due to power outages because of the "power failure" exclusion. Some insurance companies provide limited coverage, between $250 to $500, as a coverage enhancement.
6. "When power finally came back on, a power surge damaged some of my electrical equipment. Is it covered?"
Most policies include coverage for "sudden and accidental damage from artificially generated electrical current." However, the coverage does not apply to loss of transistors, computer chips, and other similar items. This means damage from a power surge would not cover such items as televisions, VCRs, and computers.
7. "The adjuster was here last week and I still haven't gotten my check. How long is this going to take?"
After the adjuster visits, he or she is responsible for completing detailed paperwork on the losses, which is then sent on to the carrier for review. After the paperwork has been processed, the carrier will issue the claims check to you. The time between the adjuster's visit and the arrival of the claims check varies due to the adjuster's claim load and the claim load at the company itself. It's possible to check with the adjuster to find out exactly when the paperwork was submitted. Companies may also be able to provide status reports.
8. "I've just received my claim check and it's not enough."
If the check is lower than expected, it is usually due to policy terms. Some homeowners will receive actual cash value for the damaged property rather than the replacement cost. Check with your insurance agent or company.
9. What is the difference between "actual cash value" and "replacement cost coverage"?
If the policy indicates that the settlement will be on a replacement cost basis, then payment will be made for the actual cost to repair or replace the item at today's prices. It is limited only by the total amount of coverage that was purchased.
Under an actual cash value policy, settlement will be made by determining the replacement cost at today's prices and subtracting a reasonable amount for depreciation, age, or obsolescence. Some policies provide coverage for the home on a "guaranteed replacement cost" basis. This is where the carrier will pay whatever it costs to repair or rebuild the home, regardless of policy limits.
10. I was told I was "underinsured." How can this be?
Oftentimes, homeowners neglect to review their insurance. The addition of a room, for example, may affect coverage. Contact your insurance agent whenever you make a home improvement.
The original article can be found at Insure.com:Hurricane claims tips
Related Links