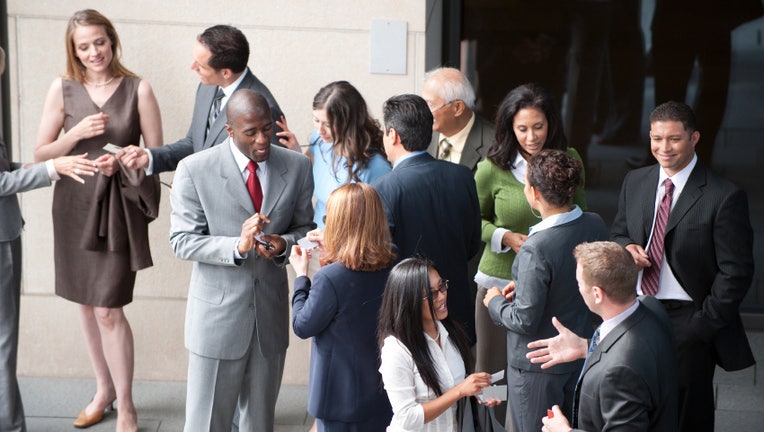 U.S.-based entrepreneurs should think outside the border when it comes to finding angel investors. Here's how to tap into a business network a world away.
ISTANBUL, Turkey — Many entrepreneurs love the idea of getting an angel to invest in their business. But the problem is they don't really know how to do it. Where do you find these angels? What are they looking for? How do you get your business ready for them?
Indeed, the idea of finding and getting an angel investment can seem almost as exotic as this gorgeous city I am reporting from today.
But it need not be. While it may seem far off and mysterious (albeit a place you might love to get to someday), obtaining angel capital, even foreign angel capital, is doable — once you know how to navigate the journey.
So that is the path we will head down today.
Related: Angel Investment Clubs Offer a Ray of Hope — and Capital
I've spent a few days here in Turkey attending the conference of the European Business Angel Network (EBAN). EBAN brings together angels, angel networks and other seed capital finance players under one roof as a European trade association for early-stage investors. Certainly there is a need for such an umbrella organization, as there were only 50 business angel networks in Europe in 1999. Today there are over 300.
I was invited here by Baybars Altuntas, a very well known and successful businessman in Turkey, an angel investor and the Turkish equivalent of a shark from the U.S. television show "­Shark Tank." (Here the show is called "Dragons' Den," and the charming and smart Altuntas is the most popular of the dragons.)
The European angels I met here are quite similar to their American brethren. You might think that means they want a hefty return on their Euro investment in your business, and you would be right. But what I saw at the EBAN conference is that in fact they want much more than that — they want to make a difference.
Think about it: Why would someone become an angel investor, or why would a group of angels band together to form an angel network? Sure, they want to invest and get a big return (say, 10 times their investment within five years), but there's much more to it than just that.
Related: Raising Capital in Rural America
Angel investors, be they European, American or what have you, are typically very successful entrepreneurs in their own right, and as such they have many motivations for investing in a business — in your business. They want:
- To stay in the game
- To find and be a part of the Next Big Thing
- To make money
- To foster entrepreneurship, job growth, and the overall economy
- To change the world
If you noticed some idealism seeping into that list, you weren't mistaken. Here at the EBAN conference, whether you heard them speak via a panel discussion, a speech, or a presentation, the common denominator among these savvy investors was a passion for entrepreneurs and entrepreneurship. These are folks who play a big game, and so my first tip for you is this: If you want to catch their eye, you better be playing a big game too.
In the international arena, what that means is that if you want to attract an angel investor, you need to have a business with international growth potential. Oh sure, there are some angels who may be strictly interested in investing in a U.S.-based company, but given that these folks are intercontinental experts, it is far more likely that they will expect to be able to use their expertise in support of the global growth of your business (actually, it will be their business, too, as angels are not loan officers — they become business partners).
Related: Why Business Loans Are Up for Grabs
Additionally, the EBAN angels look for businesses with the following traits:
- A secret sauce:What do you offer that is unique to the marketplace? Is it something that your competitors do not have?
- Money: How much are you making? Are you turning a profit? What are your margins?
- Traction: Are you one step ahead? Are you gaining speed? Do you have momentum?
- A great management team: Does your team have the skills, experience, contacts and ability to pull it all off?
No, getting angel investment capital is not easy, but if you are able to do it, congratulations, because that means that not only do you have a special business, but you have some new special business partners as well.
Want to be part of this column? Then ask Steve a question! Visit his new site, TheSelfEmployed, to get in touch with him.
? Business on Main. Sign up for our Main Street Authority newsletter to get articles like this delivered monthly to your inbox.