Tips for Boomers When Picking a Retirement Community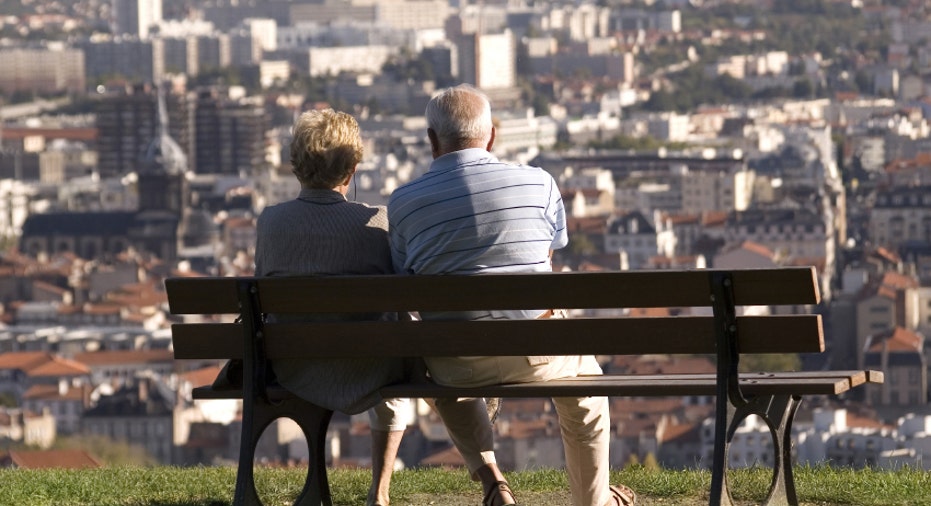 "The Boomer" is a column written for adults nearing retirement age and those already in their "golden years." It will also promote reader interaction by posting e-mail responses and answering reader questions. E-mail your questions or topic ideas to thefoxboomer@gmail.com.
Just like baby boomers broke the mold during other life stages, we are also re-defining retirement—starting with the idea of retirement communities. In fact, we don't even want to call them retirement communities, we want to live in adult communities.
Planning for retirement is an exciting time for baby boomers, but the task of picking the perfect place to live out your golden years can be overwhelming and a bit frightening.
When it comes to setting down for your golden years, boomers should make sure their choice meets their social, cultural, and recreational requirements as well as future health-care costs.
Baby boomers want amenities like fitness rooms, personal trainers, media rooms, bicycle paths and cultural events from their living situations. John Brady, president and creator of topretirements.com offered the following tips for boomers in the process of picking their retirement destination.
Boomer: What can you tell those baby boomers that believe retirement communities are for "old people"?
Brady: Well first, I would have to agree with the statement - retirement communities are for "old people"! No self-respecting baby boomer (at least in this decade) would ever consider moving to something called a retirement community. It's a term that has gone by the wayside, because it connotes places like nursing home, retirement home, or old folks home - places for old people!
Instead, baby boomers tend to think of living in a 55+ community, an active adult community, or a "place to retire". They are definitely not too old for those choices - in fact even a lot of people under 55 live in active adult communities. So, boomers are not too old for them, in fact more and more people are choosing them for their community, amenities, and non-stop fun!
Boomer: Does a retirement community make sense financially?
Brady: Again, I assume you mean a 55+ or active adult community in the question. The answer is it can, or it can't. There are so many options, depending on what you want. If your interest is in living in a place with multiple recreational and social activities to choose from, active adult communities can be and usually are very affordable.
Some of these communities offer modest facilities that were built and paid for long ago - Florida is full of them - and these places offer tremendous value for the dollar. Many times golf, usually the most expensive activity enjoyed by retirees, is included in a fairly modest monthly payment (often $100 or less) that also covers maintenance, insurance, security, and use of many other facilities. Replicating all of these amenities on your own would be prohibitively expensive. New homes in communities still being developed will generally cost more, but offer more up to date infrastructure and the chance to live in a brand new home.
On the other hand, you might not like to play golf. If you choose to live in a community where golf or other expensive amenities are included in the monthly fee, but you don't use them, that might not be such a great financial decision. Finally, the range of communities in this country is staggering. There are communities in Florida and the Sunbelt where you can buy a used, manufactured home for less than $10,000 and get to enjoy a simple golf course, tennis, swimming pool, clubhouse, and a full roster of social activities.
There are fancier communities too - places where it is easy to spend $1 million or more on a home. But, if they have great amenities and offer many services, they might be worth it. There are five-star hotels in San Francisco and Chicago with special floors for retirees that will cost you a small fortune, but you will have every service you ever wanted at your beck and call, 24/7.
Boomer: Once you have found the perfect place to retire, is it important to do a financial background check? How do boomers do this?
Brady: Due diligence on your perfect community is crucial. Unfortunately there are too many communities with serious financial problems--either present or soon to come. The list of things to look out for is exhausting. We've written about a lot of them at Topretirements, but here are some of the big issues: Some communities have too many foreclosed units and too many non-due paying residents. This squeezes the other residents and can cause serious problems.
Other places, both old and new, haven't planned well for rainy days. Their infrastructure-- in the form of roofs, elevators, roads, etc.--is wearing out. For many of them, expensive assessments will be the only way to pay for these repairs. In relatively new communities, the transition from developer to Home Owners Association (HOA) can be either unclear, or stacked against the HOA, which can cause problems. You have a right and an obligation to yourself to obtain past financial statements, condo/HOA association documents, and HOA minutes. If you are not familiar with reading these documents, hire an attorney or accountant to study them for you. Ask other residents about the community - you will usually find out if there are problems - but only if you ask!
Boomer: What specific amenities and recreational activities should be included?
Brady: That's a matter of personal taste. Our recommendation is to study a lot of different communities and then visit the ones that look appealing. That will not only give you an idea of the range of amenities and activities that exist, but give you a chance to find out which ones, if any, you enjoy.
If you like to play golf, look for a community with a well-run, interesting golf course. Some people want to keep things very simple with just a few amenities, perhaps just a small clubhouse with a fitness room and an outdoor pool. While golf is fading somewhat in popularity, sports like pickleball are attracting more fans. Baby boomers are increasingly looking for indoor swimming pools, walking and biking paths, fitness classes, Pilates, etc. Hobbies like arts and crafts, singing, and majhong ring some folks' chimes. A community with a full time activity director or fitness director will usually make for a more stimulating place to live. The activities that you find in a community are a tip-off to the age of the residents - so ook for a place that matches your interests.
Boomer: So many places, so hard to decide…what tips would you give boomers to find your best place to retire?
Brady: It is hard to decide, just because there are so many choices. We recommend that boomers start by listing their retirement priorities, then compare them to your spouse's wants.
We even have a free guide, the "Baby Boomers Guide to Selecting a Retirement Community" that provides checklists and questions to ask. Once you have agreed on what is most important to you in terms of things like climate, activities, cost of living, active community vs. general community, size of community, proximity to shopping, cities, and beaches - then you will have eliminated enough choices to evaluate a more manageable number. You can study communities online to find out more about them.
Then you absolutely have to get on the road and visit some. Each trip to a community expands your expertise and gives you more questions to ask. Lastly, have a long-term stay or rent before you buy anything. We know far too many boomers who have told us - "I never would have bought here if I had rented first". One last recommendation: think about the long term too. If you can, retire to a place where there can be an easy transition to your later retirement years when you might need more help and have changed interests. Finally, do your due diligence and make a great decision