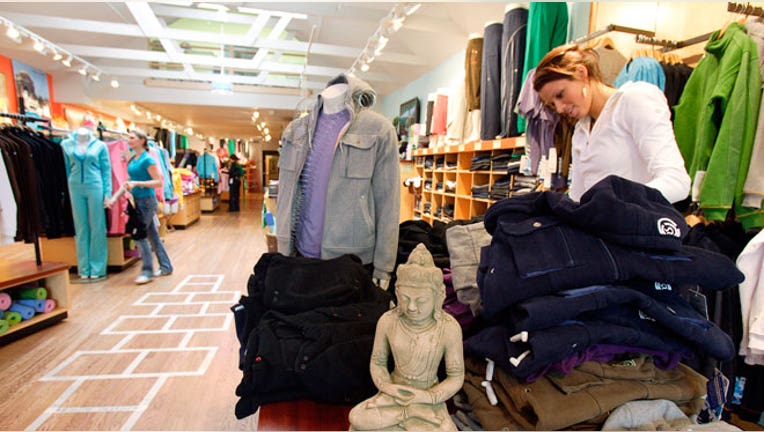 Make 2013 the year don't pay full price of anything.
"Power shoppers are very savvy and know how to shop and where to shop," says Brad Wasz, co-founder and COO of CouponTrade. "They know where to get a discount and how to u se a coupon and they never pay full price."
There are two types of purchases: planned and impulse. Most of the time impulse buys don't bring savings unless the item happens to be discounted, but for planned purchases, there are a variety of ways to reduce the price and bolster your budget,
The first step to saving money is researching the product and pricing trends. For example, if you are in the market for a specific type of TV, hop online to compare prices to learn price ranges and when companies have offered discounts in the past, says Stephanie Nelson, founder of CouponMom.com. "You don't have to buy online, but you can do the preplanning."
Once you set price expectations, it's time to find coupons and other discounts. Simple queries in online search engines can find coupons that can be use online or in stores. Nelson also suggests checking local mall's websites for specific coupons. If you're making a purchase from an outlet store, stop by customer service before making any purchases to see if they sell or offer coupons. "If you get 30% off clothes or furniture that's real money," says Nelson. "It's a much higher ticket coupon than a grocery store coupon."
Outlet malls in general are a great way to save on items. The products might be from last year's lineup, but if you are looking for timeless clothes or furniture, they can more than 50%, according to Nelson.
If you only shop at a handful of retailers or know you want to purchase an item from a specific company, buying a gift card below face value can be a big saver. Online marketplace CouponTrade allows consumers to shop for retailer gift cards for less than the actual cost. According to Wasz, gift cards on the site sell for, on average, 93% of their face value but there are certain brands that will sell for a much bigger discount. For instance there are some JC Penney gift cards on the website selling for a 25% discount.  Wasz says that using a discounted gift card coupled with a coupon is a surefire way to save a lot.
Being a power-saving shopper requires dedication and staying in informed. Learn your favorite retailer's sale patterns so you know if you can expect more discounts in a few weeks, or if now is the time to pounce on sale items.
"You can save an average of 30% if you wait for the right time," says Wasz. Stocking up for next season during the big clearance sales is another way to save.
While you don't want to flood your inbox with emails from every retailer in the mall, sign up for a few targeted stores to get emailed discounts and offers. Retailers are also very active on social networks and 'liking' or 'following' a retailer can offer savings, as well.
"Many times stores will do one day sales and you want to know about them," says Nelson.
When shopping online, Nelson also suggestions checking out the best-selling items because they tend to be the ones selling at a discount—particularly on Amazon.com.  "The most popular items generally speaking are the best deals."