Tinkerbelle the Social Media Dog Makes How Much a Year?
She has hundreds of thousands of fans from around the globe. She's been spotted on stage and on screen. A fashion icon who is about to slay the runway during fashion week.  Oh, and she's only 5 pounds of pure fluff.
Tinkerbelle (@tinkerbellethedog) is a social media icon who's tailored hair ($120 just to get a trim) and endless wardrobe leave fans, furry and human, envious.
Sam Carrell, owner and self-titled mom-ager (mom/manager) rescued the Papillon/Maltese mix from a local shelter on Long Island, NY when she was just a puppy.  Trying to break one-pound Tinkerbelle of her shyness, Carrell would walk Tinkerbelle around the streets of New York City. What came next is a true Hollywood story.
"One woman … pulled out a card. 'I'm an animal agent and I want to work with your dog,'" remembers Carrell. After that fateful day and a harrowing audition (including a hot dog test to prove Tinkerbelle's concentration), Tinkerbelle booked her first gig as the face of a massive Ralph Lauren campaign. An actress herself, Carrell saw Tinkerbelle's potential right away.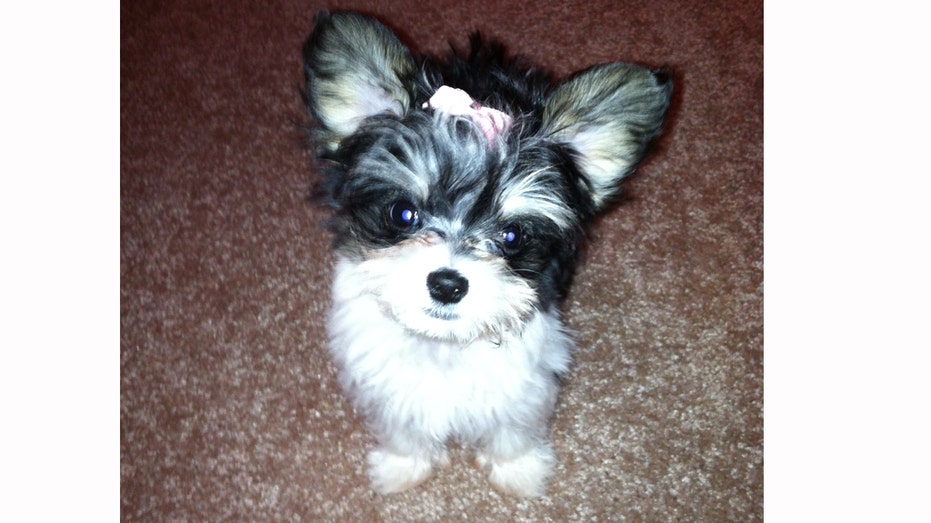 "Once I saw how Tinkerbelle reacted on set and how cooperative she was, I said, 'I think this is why the two of us are together,'" says Carrell.
The jobs just kept coming. Photos shoots, modeling contracts, Tinkerbelle even played Chowsy in an off-Broadway production of Gypsy. Her career snowballed and with the help of a stylist, the @tinkerbellethedog Instagram account was created.
" Social media has definitely changed the game for Tinkerbelle and for me… it has also partnered her with huge companies such as Swiffer, Febreze, Charmin, Just Right by Purina, PetSmart and the list goes on and on," says Carrell.
As for Tinkerbelle's social media fee, for one single post it will cost a brand $1,000. Usually for a four to six month contract, Tinkerbelle usually pockets between $4,000 and $6,000.  If they want her for an appearance, that could be an additional $1,000 plus expenses.  When it was all said and done, Tinkerbelle made some serious bones last year.
"Tinkerbelle last year in 2016, her gross was about $20,000," says Carrell.
Branding, traveling, negotiating contracts and just answering the daily onslaught of emails and requests is mostly handled by Carrell (who also own Leggz Dance Studio in Rockville Centre, NY), but Tinkerbelle's team also includes three agents, a social media manager, hair stylist and red carpet fashion designers.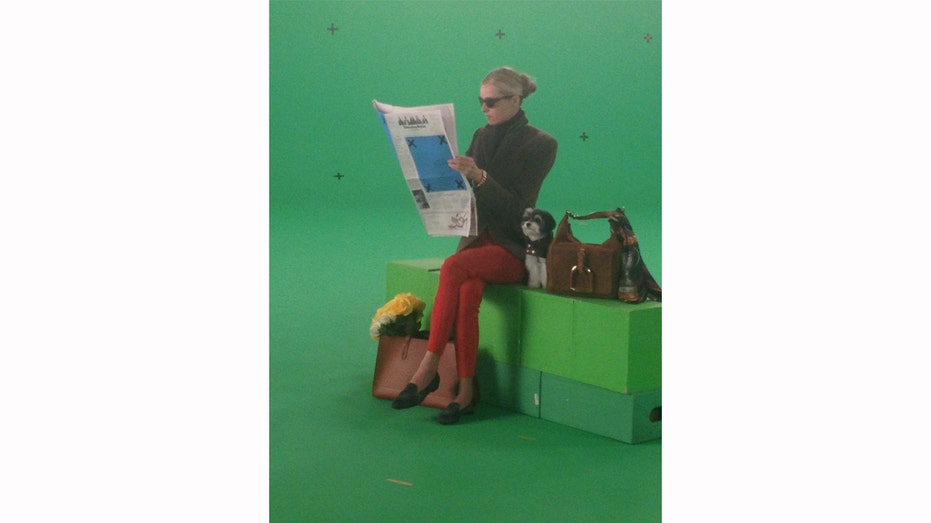 "Every day I wake up and say pinch me, is this real? It's a whirlwind, it's nonstop but it's amazing and it's great and it just give me such happiness, and she's happy doing it," says Carrell.
In 2017, Tinkerbelle already booked a major gig with Universal for a viral "A Dogs Purpose" campaign and is prepping to walk Wednesday evening during Rookie's New York Fashion Week show.
"We've got some more photo shoots coming up, a few more auditions coming up, it's going to be a big year," says Carrell.
Be sure to check out Tinkerbelle on Instagram, Facebook and Twitter, as well as her  #travelingtink adventures. Plus, watch the full video above!