Timeline: Bad news keep piling on for troubled Uber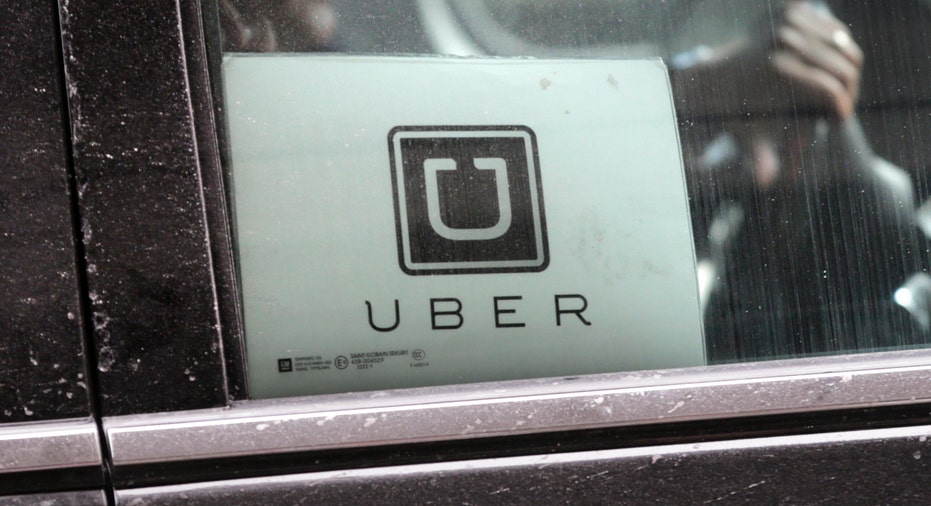 Uber has had a rough year, much of it its own making.
There have been lawsuits, allegations of sexual harassment and a federal investigation into claims that it has used a fake version of its app to thwart authorities. Now, a federal judge in San Francisco has referred allegations of trade secret theft to the U.S. Attorney's office for investigation.
Here's a timeline of some of Uber's troubles in recent months.
— Feb. 2: Amid mounting pressure from employees and calls for boycott from customers, Uber CEO Travis Kalanick quits President Donald Trump's council of business leaders.
— Feb. 19: A former Uber engineer, Susan Fowler, discloses a slew of sexual harassment and sexism claims in a blog post about her year at Uber. She wrote that on her first official day on her team at Uber, her boss propositioned her in a string of messages on the company chat, and higher-ups ignored her complaints. She outlined examples of blatant sexism at Uber that was seemingly tolerated by the company. Kalanick called what she described "abhorrent."
— Feb. 23: Waymo, a self-driving car company spun off from Google, sues Uber . Waymo alleges that Anthony Levandowski — a former top manager for Google's self-driving car project and now the executive running Uber's self-driving car division — stole pivotal technology propelling Uber's effort to build autonomous vehicles.
— Feb. 28: A video emerges of CEO Travis Kalanick arguing with a driver. It includes yelling and profanity and ends with a combative Kalanick dismissing the agitated driver's claims that sharp reductions in fares forced him into bankruptcy. In the video, Kalanick shouts that "some people don't like to take responsibility for their own s---. They blame everything in their life on somebody else. Good luck." He then slams the door.
— March 3: A New York Times report reveals that the company has been wielding a secret weapon to thwart authorities who have been trying to curtail or shut down its ride-hailing service in cities around the world. One project, called "Greyball," identified regulators who were posing as riders while trying to collect evidence that Uber's service was breaking local laws governing taxis.
— March 19: Uber's president, Jeff Jones, resigns less than a year after joining the company. He told the tech blog Recode that "the beliefs and approach to leadership that have guided my career are inconsistent with what I saw and experienced at Uber, and I can no longer continue as president of the ride-sharing business."
— April 12: Uber's head of communications, Rachel Whetstone, is the latest to leave the company .
— April 27: Levandowski announces he is stepping aside (though staying at the company), while Uber defends itself against charges that he provided Uber's self-driving project with technology stolen from Waymo.
— May 5: Reports emerge of an audit report by the city of Portland, Oregon, which reveals that the Justice Department is probing allegations that Uber used the Greyball software to try to stymie authorities.
— May 11: A federal judge in San Francisco refers allegations that Uber is using trade secrets stolen from Waymo autonomous car to the U.S. Attorney's office for investigation.