Time to Buy a Car? Automakers Pump Up Discounts as Sales Sputter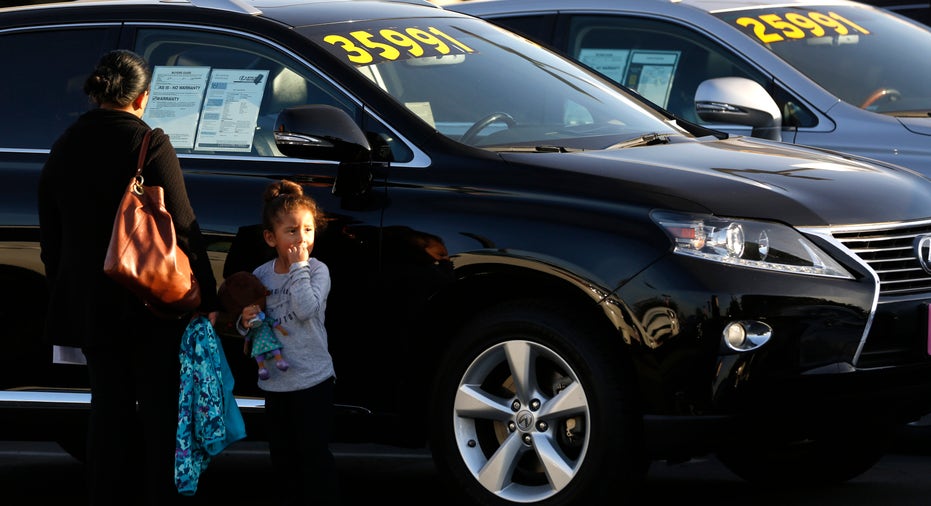 Car discounts climbed to a post-recession high in September, as automakers face sputtering sales and growing competition between brands.
Even though demand for new vehicles remains strong, auto sales haven't been able to maintain the rapid growth that carried the industry to record sales of 17.5 million vehicles in 2015. Monthly sales have leveled off in recent months, and in September, automakers continued to report slower deliveries. Detroit's Big 3 of General Motors (NYSE:GM), Ford (NYSE:F) and Fiat Chrysler Automobiles (NYSE:FCAU) all reported sales declines, while Toyota (NYSE:TM) booked a modest increase of 1.5%.
The cooler sales reports mean brands are clamoring for market share, fueling higher incentives on new cars, SUVs and trucks. Incentive spending was trending toward a record $3,923 per vehicle, beating the previous high of $3,753 in December 2008, J.D. Power and LMC Automotive said in their September forecast.
Sales during Labor Day weekend, traditionally a busy period for auto sales and promotions, ticked 1% lower year-over-year despite higher incentives.
According to TrueCar (NASDAQ:TRUE), BMW led the pack with discounts averaging $6,732 per vehicle, a 44% increase versus a year ago. Fiat Chrysler, Ford, GM, Hyundai, Subaru and Nissan also offered more discounts last month.
---
September Auto Sales
General Motors -0.6%
Ford -7.7%
Fiat Chrysler -0.9%
Toyota +1.5%
Honda -0.1%
---
Incentive spending as a percentage of average transaction prices was 10.2% last month, up from 9.7% in September 2015.
Mark LaNeve, Ford's vice president, U.S. marketing, sales and service, said automakers including Ford pushed additional incentives into the marketplace in September. Ford ran Labor Day promotions through Sept. 6, while some competitors' deals lasted until Sept. 10.
"There was a lot of incentive activity, very aggressive sales events, for the Labor Day period," LaNeve told analysts and reporters on a conference call Monday. "I wouldn't characterize it as the entire month was made in the first 10 days, but I think a contributing factor was aggressive and successful Labor Day promotions."
While sales have flattened, automakers are still posting big monthly numbers. Ford expects industrywide sales to finish the year just slightly below last year's all-time high, and September's seasonally adjusted annual rate is estimated to hit 17.7 million units.
September also faced a tough year-over-year comparison. A year ago, industry sales ran at a SAAR pace of 18.2 million vehicles, which was the best mark in 10 years. According to LaNeve, incentives don't pose a concern given that sales remain near peak levels.
"I would say the business is as competitive as I've seen in my 32 years, but it's competitive in a very strong industry," LaNeve explained. "Where the industry doesn't feel too good is when it's real competitive at a 10 million [SAAR] industry, which it was six or seven years ago. So I'll take this all day long, but it is very, very competitive out there."