Time to Break Up Darden? Olive Garden Parent Faces Shareholder Pressure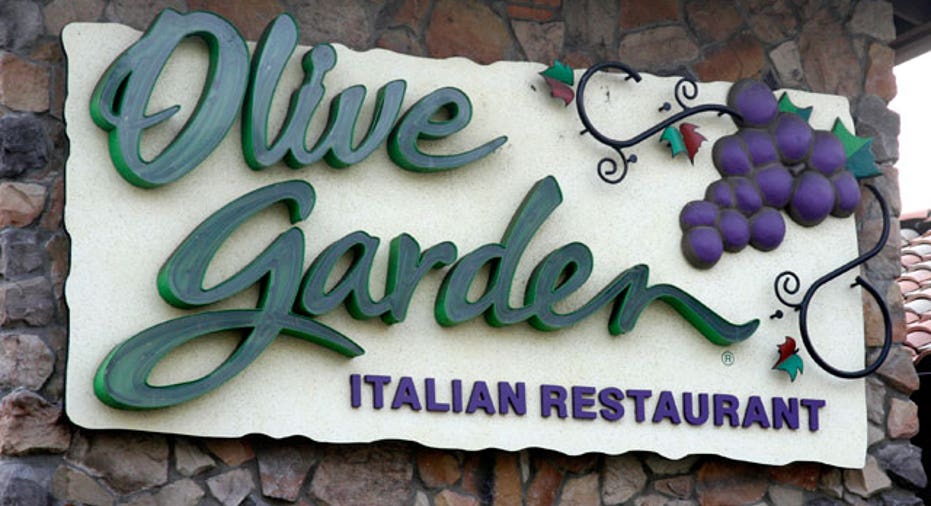 Darden Restaurants (NYSE:DRI), the owner of Olive Garden and Red Lobster, said on Wednesday it will "thoroughly evaluate" proposals from shareholder Barington Capital, which is reportedly pushing the company to break itself up.
The pressure from the New York-based investment firm comes just weeks after the restaurant chain disclosed a 37% profit drop and announced new efforts to cut costs.
"Darden welcomes input toward the goal of enhancing shareholder value," the company said in a statement. "The company has had dialogue with Barington Capital, and the board will take the time to thoroughly evaluate Barington's suggestions."
A person familiar with the matter confirmed that Barington and investors it represents have amassed a stake of more than 2% in Darden, which also owns LongHorn Steakhouse.
According to Dow Jones Newswires, Barington and the investors want Darden to split into two companies, one with its Olive Garden and Red Lobster chains, and the other with higher-growth chains like Capital Grille, the report said.
Barington, which is led by Jones Group (NYSE:JNY) director James Mitarotonda, declined to comment on what specifically it is pushing for.
"Barington has met and had follow-up discussions with members of Darden's senior management team," the firm said in an emailed statement.
"We believe that Darden has the potential to deliver significantly higher returns to shareholders and anticipate continuing our ongoing dialog regarding measures to improve the company's financial and share price performance."
Shares of Orlando-based Darden soared on the news, spiking as much as 10.6% to an intraday high of $51.17. In recent action, Darden was up 7.13% to $49.58.
Prior to Wednesday's surge, Darden's stock price had tumbled 15% over the past year. Last month, the company's EPS of 53 cents badly trailed forecasts amid cautious consumer spending and a 9.6% jump in total costs and expenses.
"The results this summer are further evidence that we can expect sharper sales volatility as the slow and uneven recovery in the economy persists," Darden CEO Clarence Otis said in a statement at the time.
Responding to the pressure, Darden said it will reduce annualized operating support spending by about $50 million through workforce reductions and spending cuts.