Tiger Woods lists Merck's banned Vioxx among prescription drugs after DUI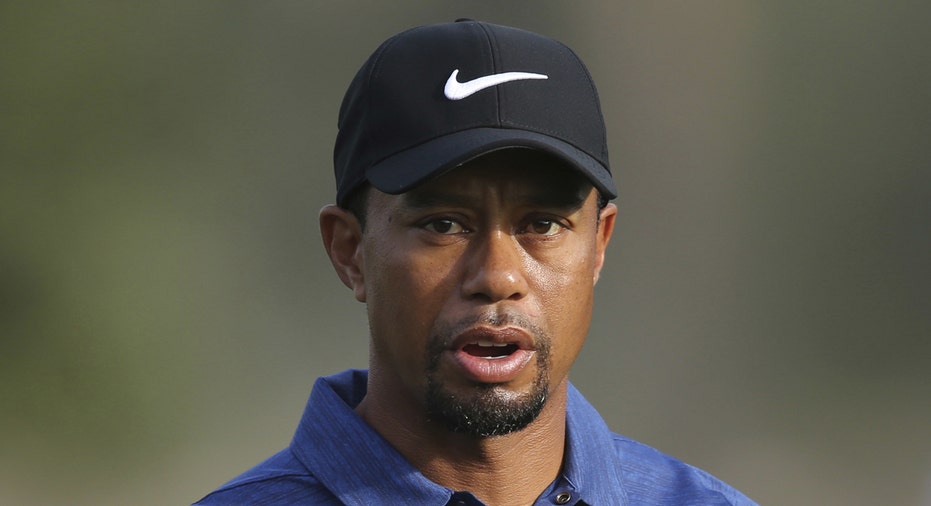 Pro golfer Tiger Woods disclosed to the Jupiter Police Department a variety of prescription drugs that he may have taken after he was arrested for a DUI while asleep at the wheel of his car.
In the probable cause affidavit, first obtained by The Palm Beach Post, Woods said he has prescriptions for four drugs, Soloxex, Vicodin and Torix. He also listed an anti-inflammatory drug Vioxx, but noted he had not taken the drug in over a year. Vioxx, which was manufactured by Merck (NYSE:MRK), was pulled off the market nearly 13 years ago after allegedly being linked to cardiovascular issues.
"Merck voluntarily withdrew Vioxx from the market worldwide in September 2004 and ceased all manufacturing and distribution," Claire Gillespie, a Merck spokesperson tells FOX Business. It is unclear when Woods last took the drug, based on the affidavit.
"I'm not sure where he got it. It was pulled from the market because of concerns that increases your risk of a heart attack and stroke when used long-term and in high dosage," David Samadi, M.D. and Chairman of Urology and Chief of Robotic Surgery at Lenox Hill Hospital tells FOX Business.
As for the other three drugs listed, Vicodin, manufactured by AbbVie (NYSE:ABBV), is a well-known and highly addictive opiate painkiller and Torix is an anti-inflammatory.
Samadi, along with a spokesperson at the Drug Enforcement Agency (DEA), were both unable to identify the drug "Soloxex". However, Samadi did say that combining the other three drugs is extremely dangerous. The affidavit was not specific on whether Woods combined any or all of the drugs listed. FOX Business' calls to the Jupiter Police Department to clarify "Soloxex" were not returned at the time of publication.
"Combing these medications is not good medicine and this falls on the shoulder of doctors. These drugs by themselves are safe under the supervision of a doctor, however combining them leads to escalating sedation and depression as well as complicated side effects. On top of it, Vicodin has an addicted tolerance to it and it's a dangerous getaway medication to bigger drugs like heroin," Samadi adds.
Woods, who was taken into custody at around 3 a.m. ET on Monday, passed a Breathalyzer test. He registered a 0.000, the same as a urine test, the report said.
Hours after Woods' was released, he issued a statement that he had "an unexpected reaction to prescribed medications" from a recent back surgery and did not realize the mix of medications "had affected [him] so strongly."
"I understand the severity of what I did and I take full responsibility for my actions," Woods said in a statement.
Woods is set to make his first court appearance July 5, according to records released Tuesday.