Tiger Woods found asleep at wheel before arrest, alcohol not a factor: report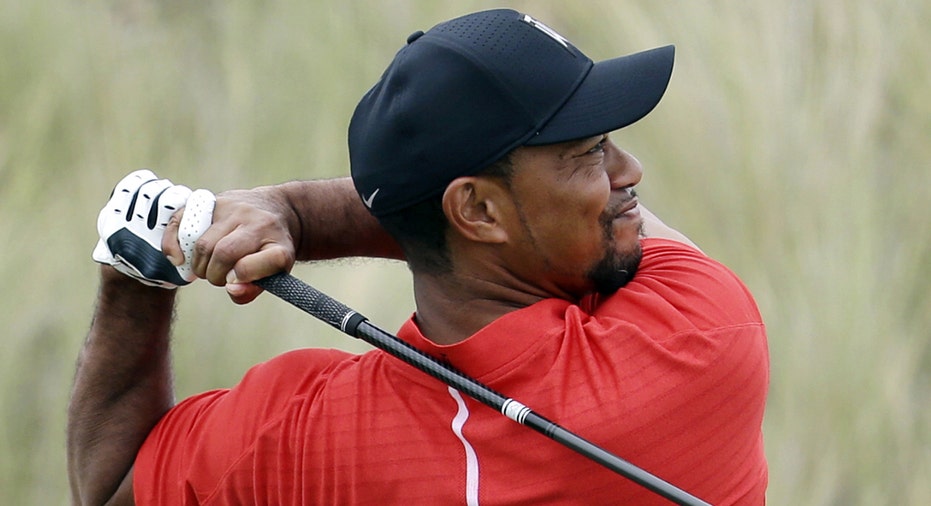 Golfer Tiger Woods was asleep at the wheel and "badly" failed a field sobriety test during the encounter in Jupiter, Florida that eventually led to his DUI arrest on Monday, according to a police report obtained by TMZ Sports.
The police report said Woods had fallen asleep with his car motor still running and "had extremely slow and slurred speech" when confronted by authorities, according to TMZ. When asked to perform the sobriety test, the 41-year-old reportedly struggled to stand on one foot or touch his nose.
Alcohol does not appear to be a factor in the incident. Woods' alcohol level registered at 0.0 when authorities administered a breathalyzer test at a nearby facility. The report listed four drugs – Solarex, Torix, Vicodin and Vioxx – under Woods' "medical conditions."
Woods was arrested at around 3 a.m. ET on Memorial Day and booked later that morning. He later denied that alcohol played a role in the arrest.
"I want the public to know that alcohol was not involved," Woods said in a statement. "What happened was an unexpected reaction to prescribed medications. I didn't realize the mix of medications had affected me so strongly."
Woods is currently recovering from an April back surgery, the fourth of his career. He played in just three tournaments after a comeback bid in 2016 before aggravating the injury.